So, 3 years ago today, all this began…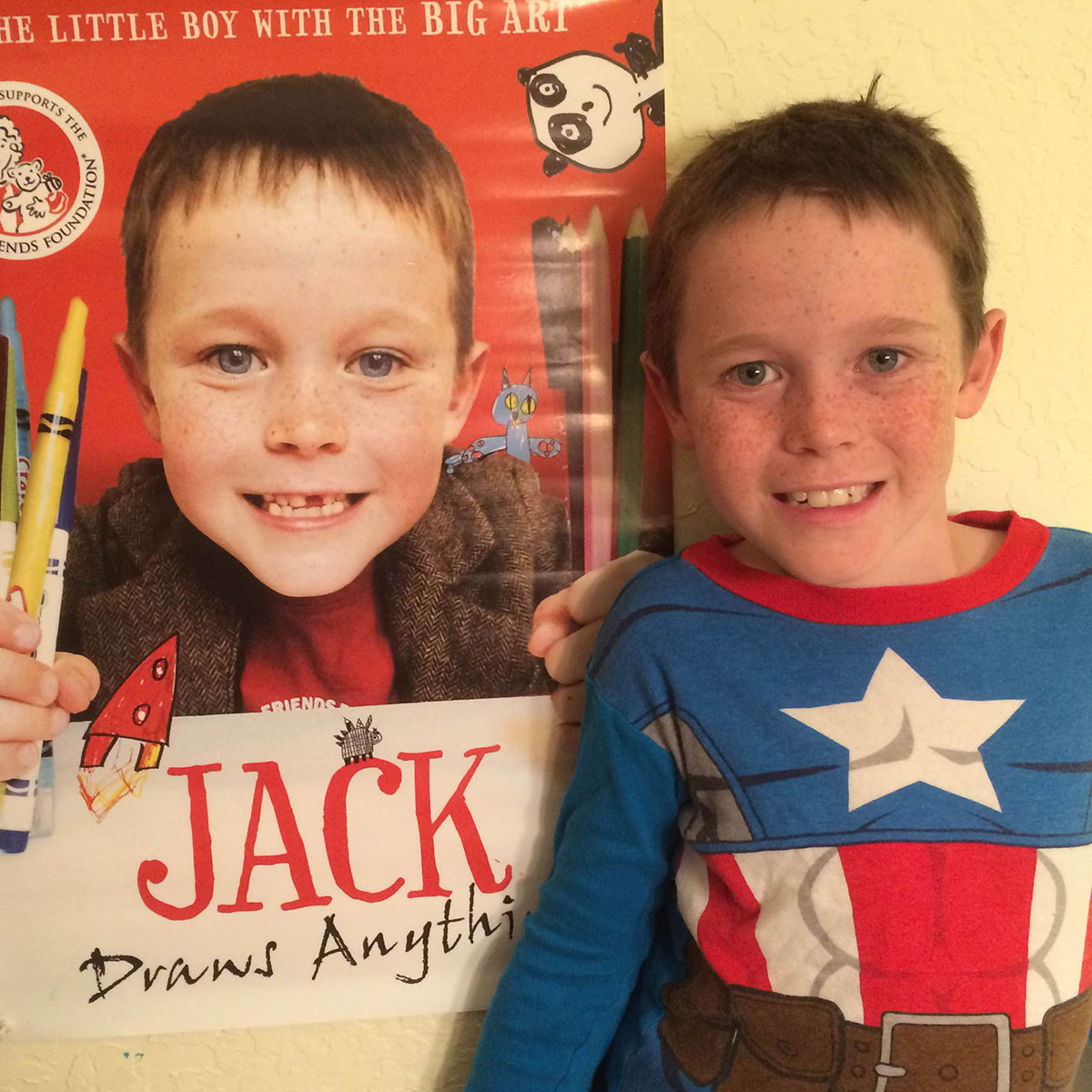 Jack said today:
"I can't believe that Jack Draws Anything is 3 years old. I am 9 now and my website is 3! Hello everyone who still finds my website and thank you for all the donations! HAPPY BIRTHDAY!"
Jack on Russell Howard's Good News
Here is the video of when Jack's BBC News story was featured on Russell Howard's Good News (skip to 25:18).
The Sick Kids Friends Foundation is still accepting donations and Jack's JustGiving page is always open. Thank you.