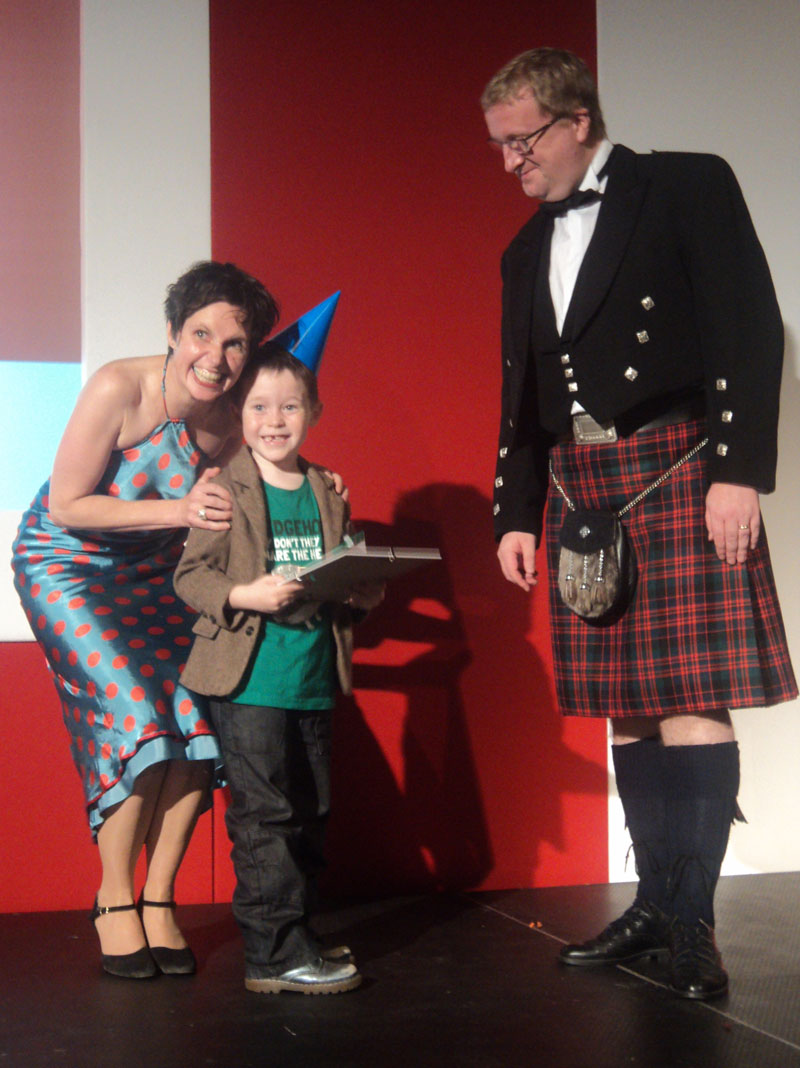 SCOTTISH schoolboy Jack Henderson has bagged another top award, this time from the Institute of Fundraising, after raising more than £30,000 for charity.
The six–year–old from Prestonpans, East Lothian was recognised for his efforts in the Digital Fundraising category at the awards ceremony after he became an Internet sensation when news of his fundraising for the Sick Kids Friends Foundation spread earlier this year.
Jack began raising funds for the charity – drawing colourful sketches in exchange for donations – after his two- year-old brother, Noah, was treated at the The Royal Hospital for Sick Children, Edinburgh.
With some help from dad, Ed, he developed his website (jackdrawsanything.com) to chart his progress.
He was presented with his award in Glasgow last night (Tues, 25 Oct) at a special ceremony.
Maureen Harrison, chief executive of the Sick Kids Friends Foundation said:
"We are absolutely delighted that this fantastic highly imaginative campaign has been recognised by the Institute of Fundraising. "The success is all down to Jack deciding that he wanted to raise funds for the Sick Kids to recognise how well staff look after his little brother when he is sick. "Jack is only six years old, but he combined his artistic talent with his Dad's Internet skills and the tremendous enthusiasm of family and friends to back the venture. Jack's pictures have brought so much enjoyment to thousands of people around the world as well as raising much needed funds for Sick Kids…he truly is a little boy with a big heart!"
Celebrities including TV presenter Fern Britton, musician Brian May and actor David Tennant have all congratulated Jack on his efforts.
Ed Henderson, Jack's dad, said:
"Jack has done a fantastic job and has worked extremely hard to raise a fantastic amount for the Sick Kids Friends Foundation. The whole family is incredibly proud of him and we're over the moon he has been awarded this top honour from the Institute of Fundraising."
Visit Jack's website: jackdrawsanything.com.