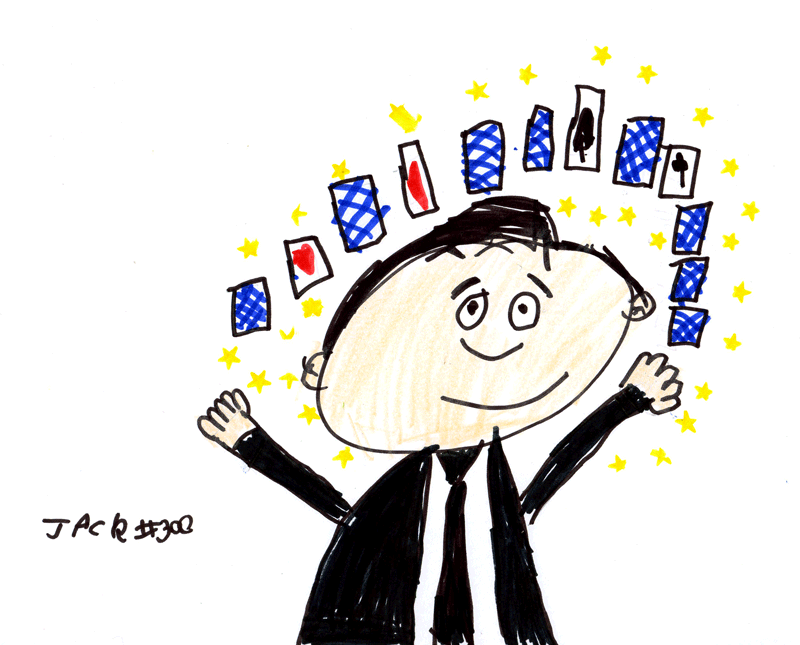 Wedding magician Mark Waddington is a real life proper magician (member of the Magic Circle and everything). Mark got in touch and asked Jack for a picture of himself performing so Jack used Mark's wedding magician website as a reference.
Jack REALLY likes magic and loves the new Penn & Teller show that is on just now–Fool Us.
Mark, Jack wants to know if you can come to his birthday party in November!