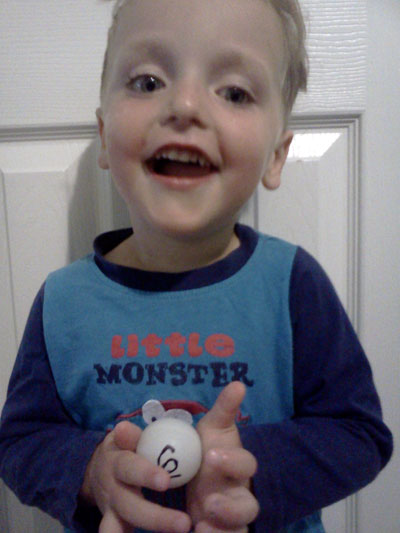 Congratulations to Heather Cargill who was the owner of lucky ball #6 which was drawn today by Toby. Heather was one of the generous SMS donators who entered our competition to win an embroidered Jack drawing of her choice. She made use of our new donate by SMS service.
Heather can you please get in touch to either request a new picture to be turned into a bag/cushion or choose one of Jack's existing pictures. Please email me@jackdrawsanything.com and can help you out.
The prize is supplied by our lovely friends at Kafi Designs.