This is a 'forgotten drawing' — during a very busy 2012, we completely forgot to put this awesome artwork onto Jack's website. Sorry everyone!
Our good friend Scott Glynn (big giver, picture requester and overall good guy) is also involved in his own fundraising.
Back in the day (circa late 2012), he asked Jack if he could help him with a logo for his venture — Walk with Scott.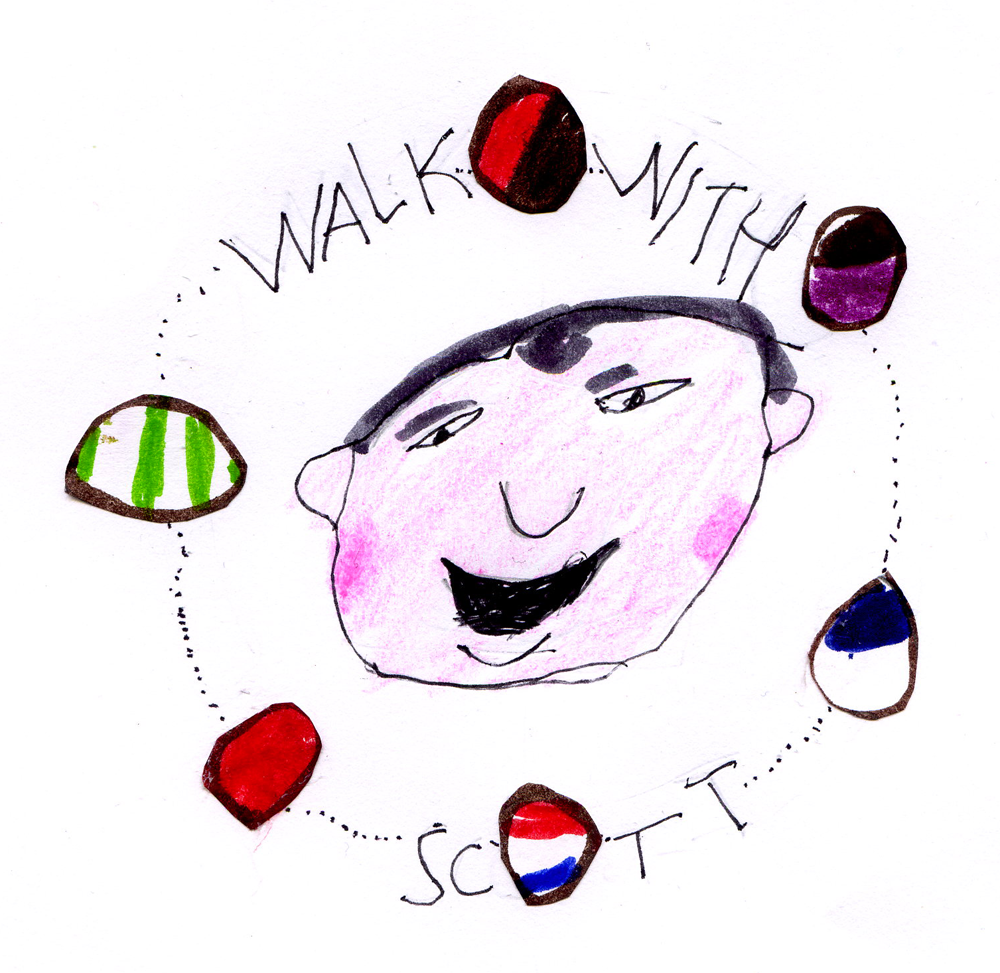 Jack's explanation for the logo:
I drew your six rugby balls in the right colours and right order (with help from my Dad). Each one is one of the six rugby clubs you are going to visit. I joined them together with dots to show you walking between them. I did the O in your name as the Ross High ball (your club) and put them in the right order. Then I drew your face in the middle.
Scott's plan was/is to do a sponsored walk (a long way) around East Lothian (in Scotland) connecting up the local rugby clubs. At each stop, having a game of rugby!
Scott is raising money for a number of different charities and has so far done two walks (planning number three) and raised over £170K for a number of different charities. Well done Scott, you are a Superstar!