Jack received a cool surprise in the mail from fantastic American artist Craig 'Tapecat' McCudden. Craig was one of the lucky folk to receive a Jack drawing (Felix the Cat) the first time round and we have remained friends since.
Craig runs a fun project where he decorates envelopes with his fantastic artwork. The reason he does this is simple. To cheer up the mail handlers, and make the recipient HAPPY! Getting mail these days is great and even better when its decorated with awesome artwork.
Craig very kindly decided to send one to Jack, which you can see below. Its an animal mash–up called a HEDGEHAWK.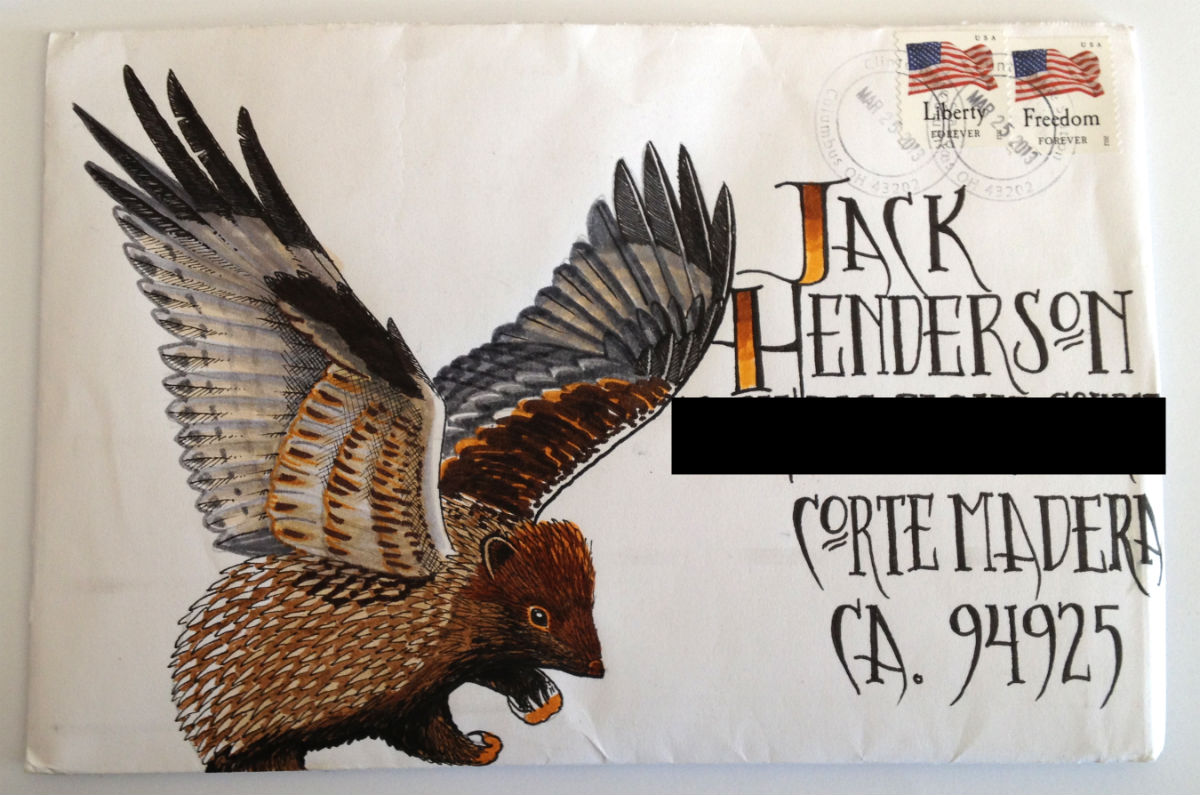 Jack decided to reciprocate the gesture and send Craig his own surprise in the mail. Jack decided to combine his favourite animal of the moment, a Pug with another animal. He loved how Craig had combined a Hedgehog and a Hawk to come up with a HEDGEHAWK, so he decided to combine a Pug and an Octopus to come up with OCTOPUG!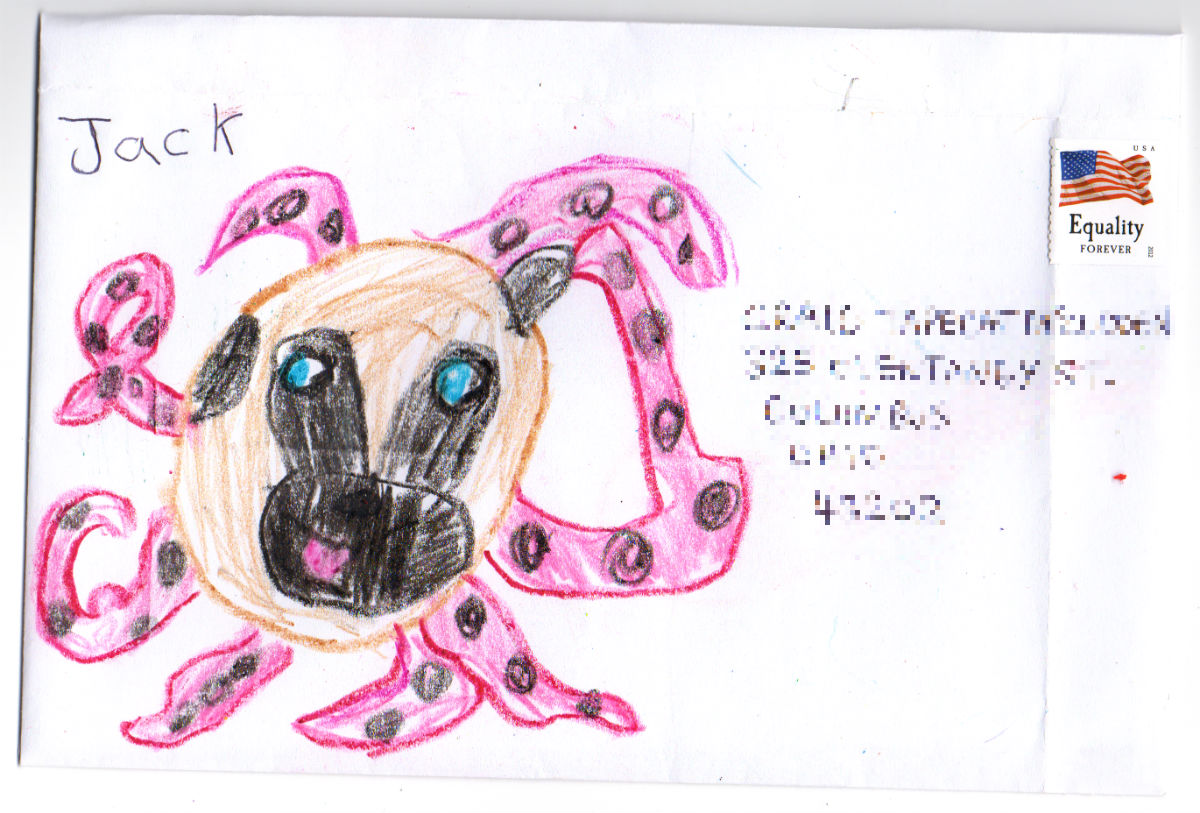 Jack hopes you like Octopug. He does.