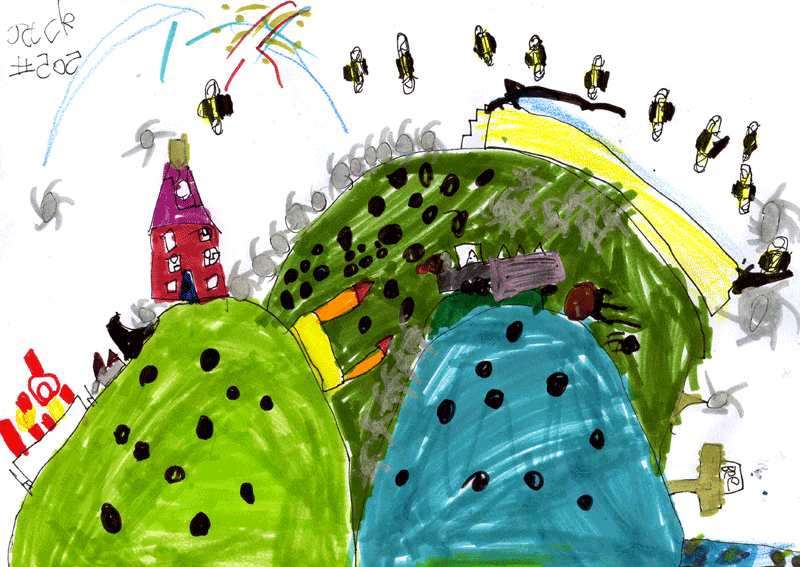 Jack decided to expand on this picture greatly and all in all took about an hour to do this. His explanation:
"It is a hedgehog party on a farm with bumblebees. The bumblebees are babies and the hedgehogs are the Mummy & Daddies. They are welcoming their babies back from the Winter because they have been hibernating. There is a swimming pool and lots and lots of presents. There are fireworks and much more."
The hedgehogs are silver because they are dressed in party clothes.