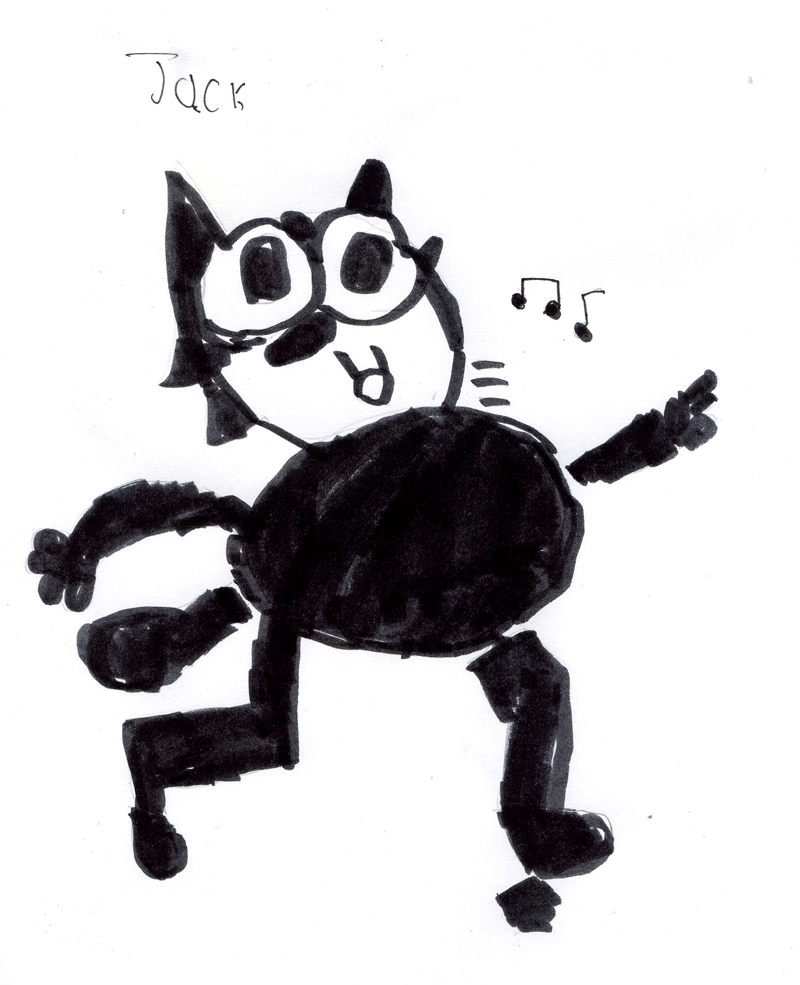 Jack received an interesting proposition last week from Craig 'Tapecat' McCudden. Craig unfortunately missed out on the original Jack Draws Anything project but has been a follower ever since he found out about Jack.
He asked Jack if he would like a swap. Art for art. Jack was to draw Felix the Cat and Craig would do something hedgehog related.
Jack was more than happy to oblige and as he had never heard or seen of Felix the Cat, he was very interested to find out more about him.
Here is Felix, Jack hopes you and everyone else likes him!