In honour of tomorrows Scottish Cup Final between Edinburgh clubs Hearts and Hibs, Jack has looked out all the Hibs and Hearts pictures that he drew last year for his marathon drawing campaign to raise funds for the Sick Kids Hospital in Edinburgh.
Here they are, in the order Jack drew them (the numbers represent the order he completed them). Hand on heart, Beaver Scouts honour, this is what Jack drew.
Jack is not really a football man, nor is a fan of Hearts or Hibs but make of this what you will. Was this some sort of premonition? Modern day Nostradamus? Is Jack the next Octopus?
#104–Hearts football player (original)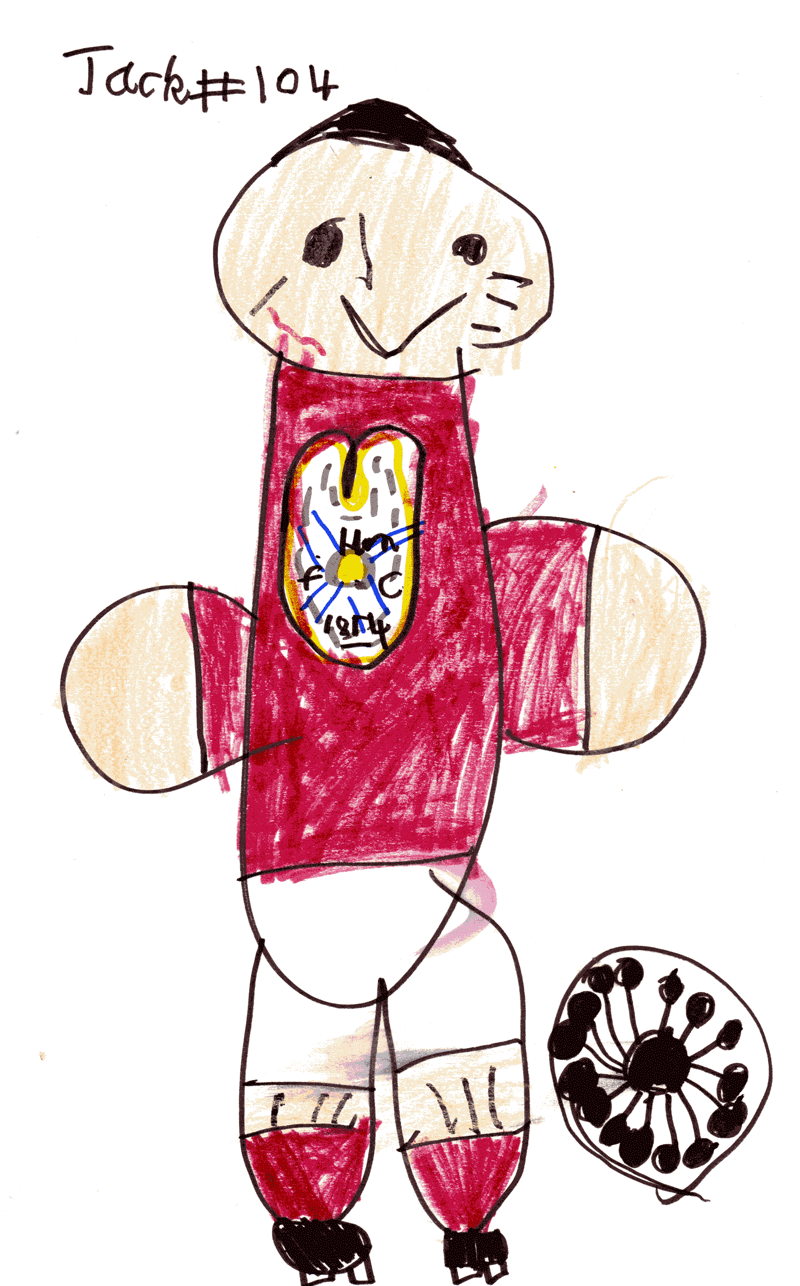 #168–Hibs player scoring a header into the Hearts goalkeeper (original)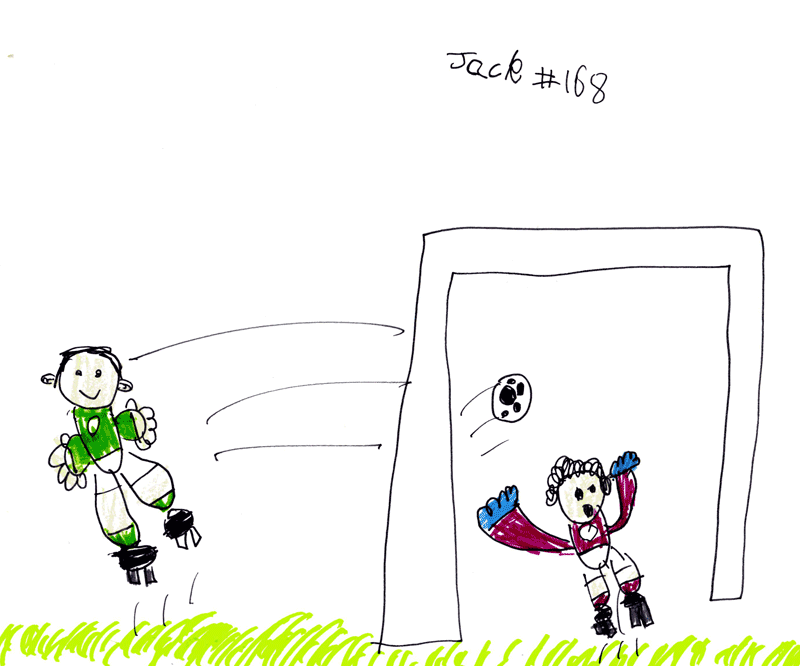 #489–Hibs player with the Scottish Cup (original)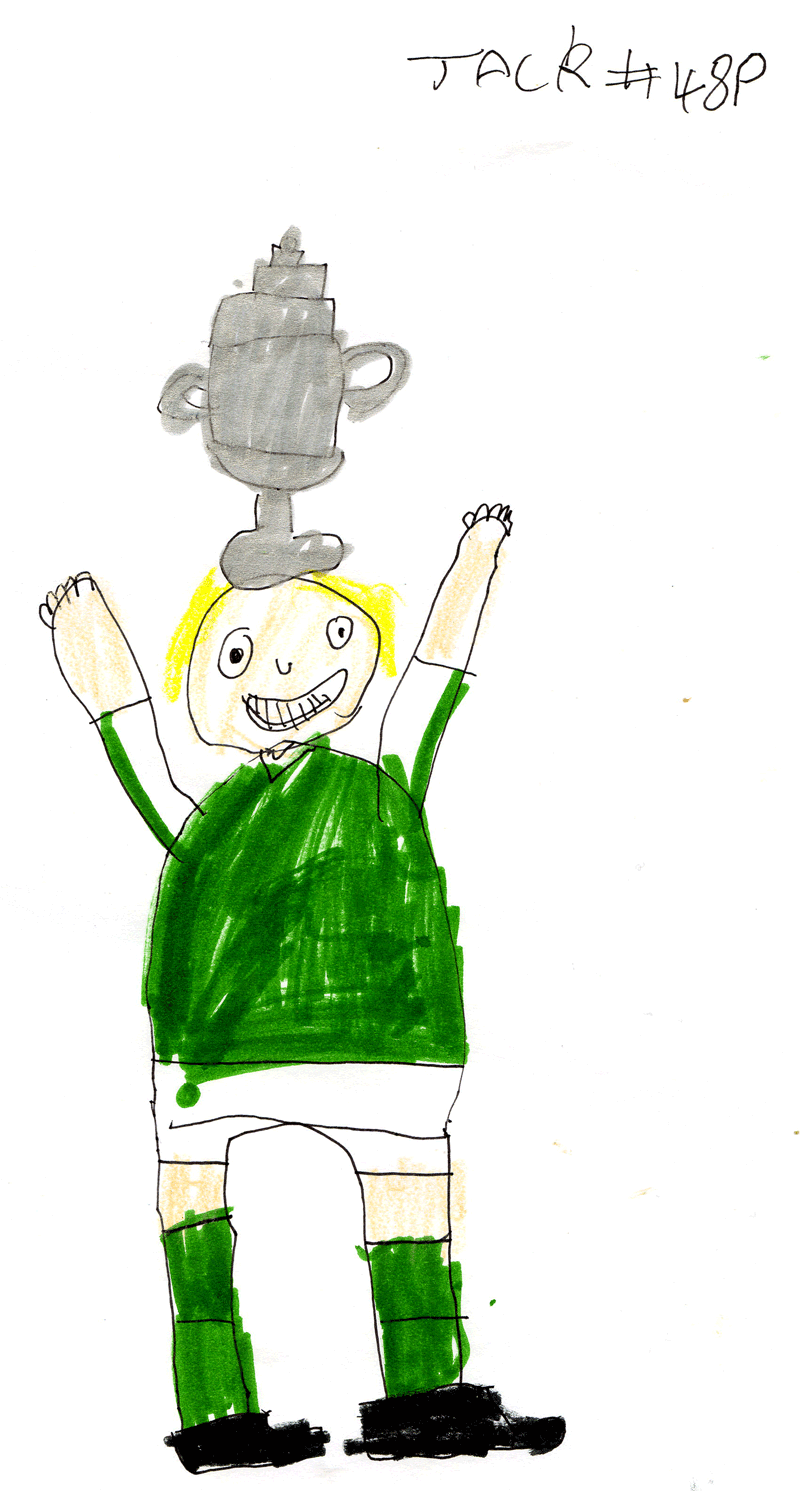 #533–Swarm of green and white bees (original)