This is a 'forgotten drawing' — during a very busy 2012, we completely forgot to put this awesome artwork onto Jack's website. Sorry everyone!
Jack received an email from Georgie at The Great Outdoor Gym Company in England. She asked Jack if he could design a logo for their new Busy Bees Gym range, in exchange for a three–figure–donation to Edinburgh Children's Hospital Charity (previously The Sick Kids Friends Foundation).
She had seen Jack on the Pride of Britain Awards and heard him mention that his favourite thing to draw was a Bumblebee.
The Great Outdoor Gym Company designs outdoor gyms for adults & children and their new Primary School outdoor gym range is called the Busy Bees Gym.
Jack was more than happy to help, he loves drawing bees.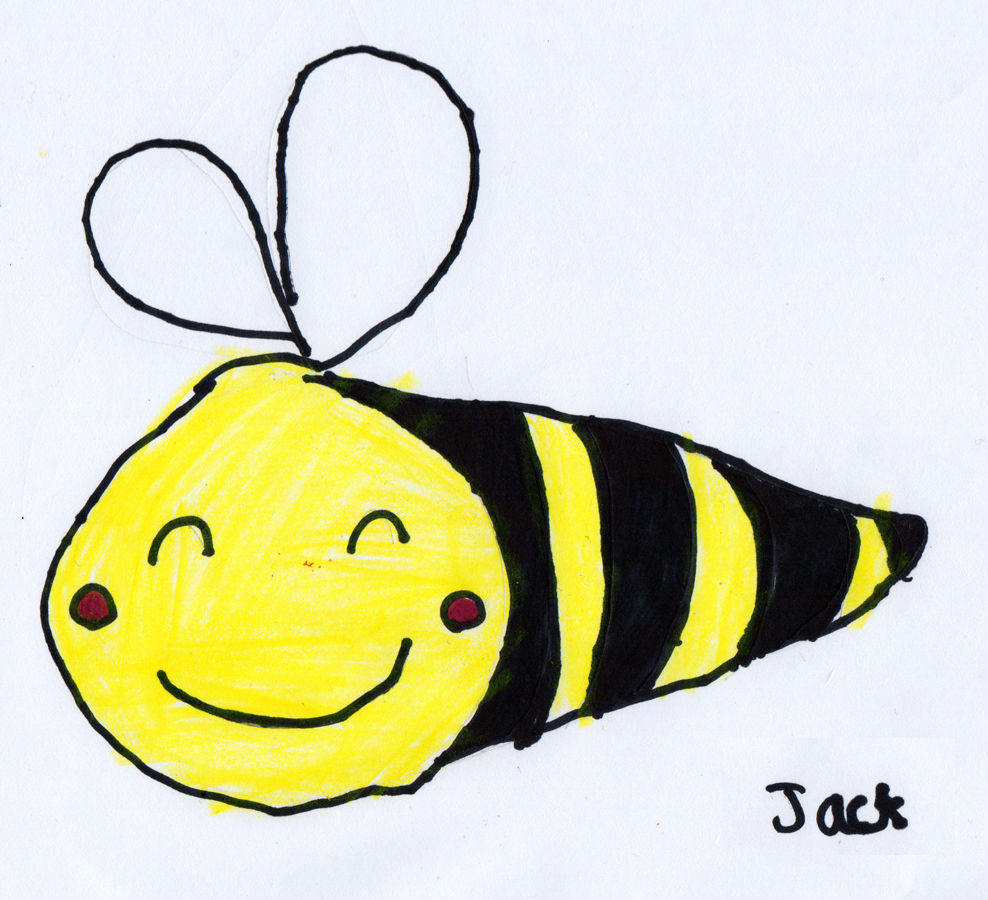 Jack was very happy with his logo. Just like a real Graphic Designer, Jack's logo made it into TGOGC's corporate brochure and onto their website.
Here are some screenshots of his logo in the wild: