Jack and his family made the short but dangerous and breathtaking trip along California's Highway 1 this weekend to visit Stinson Beach. Jack and his brothers had a great time paddling, building sandcastles and playing beach volleyball.
Jack however found another use for the golden Californian sand and some driftwood.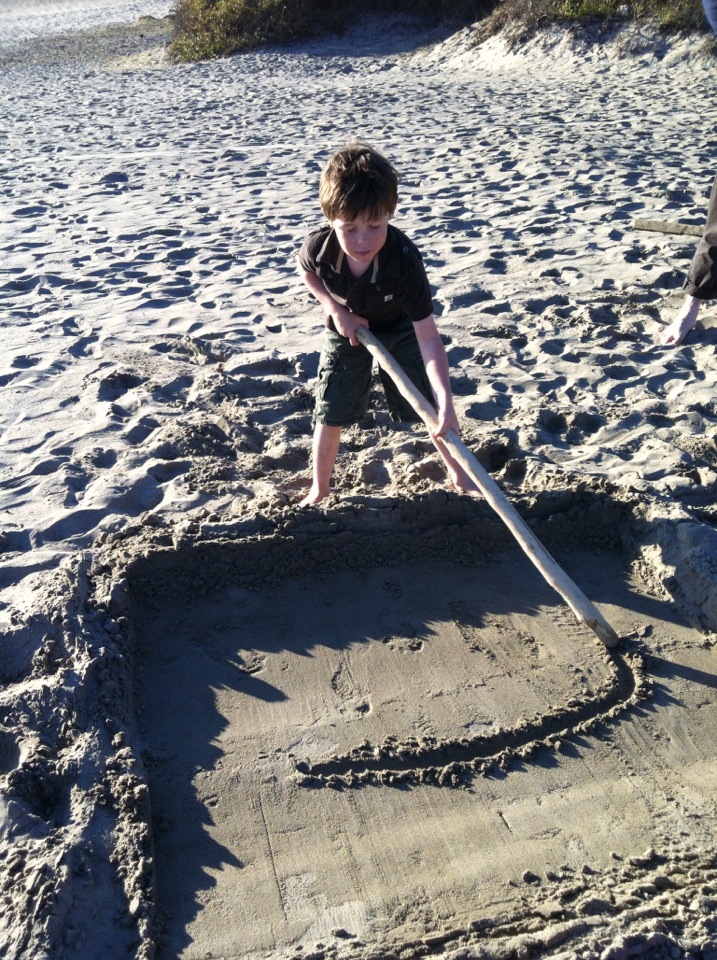 Can you tell what it is yet?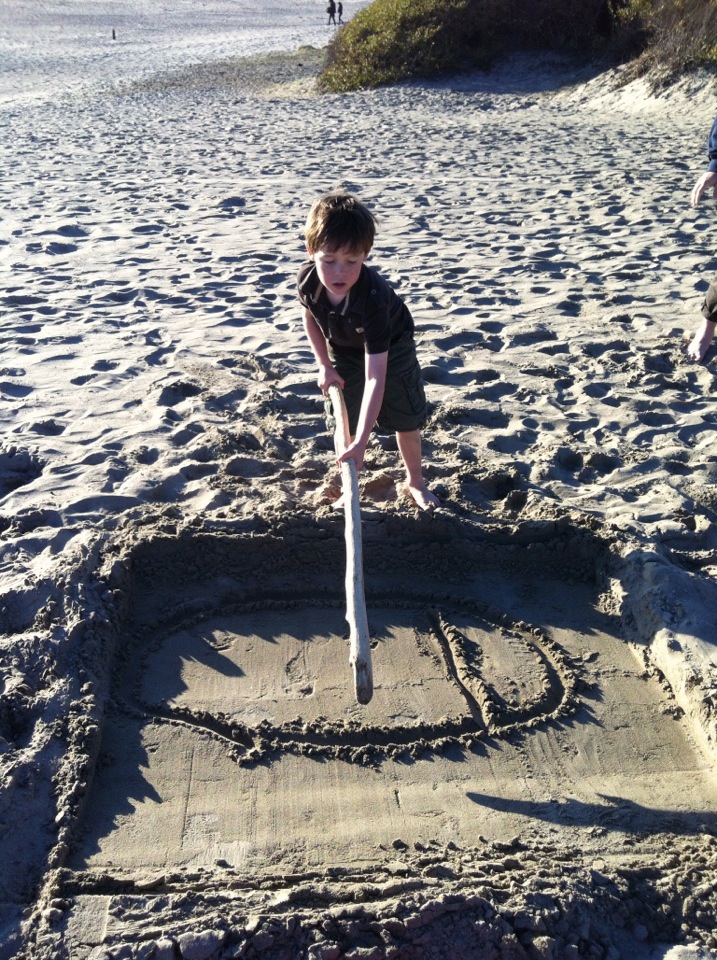 Final touches, an eye and his signature.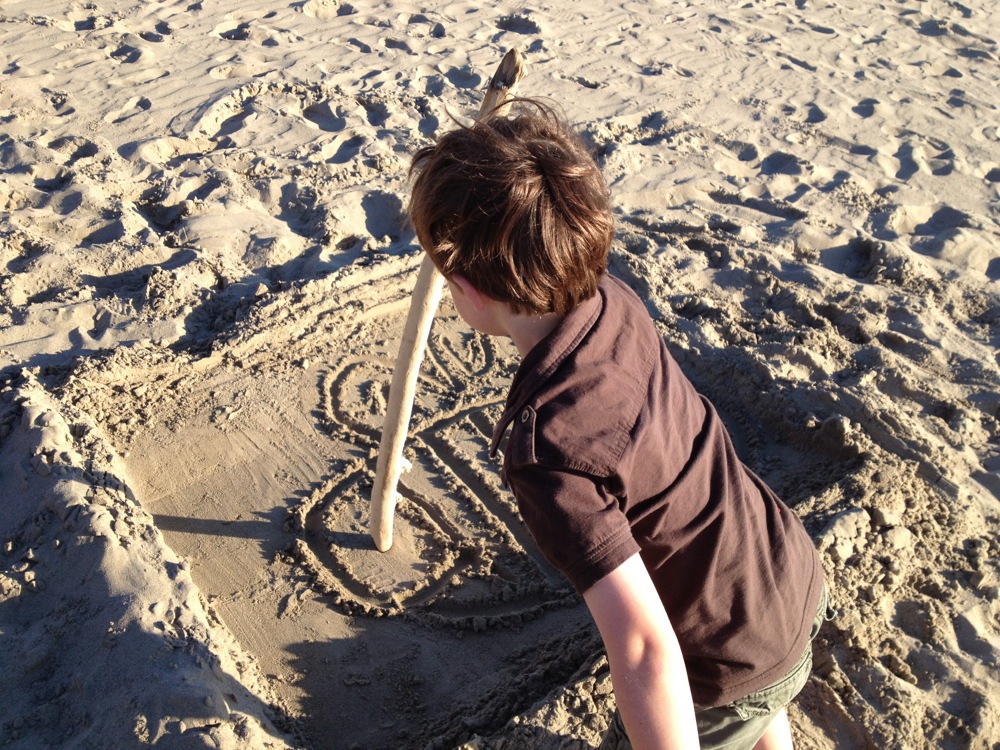 Finished, Jack wants to dedicate this bumblebee to the hundreds of people who have asked him to draw a bumblebee these last few weeks!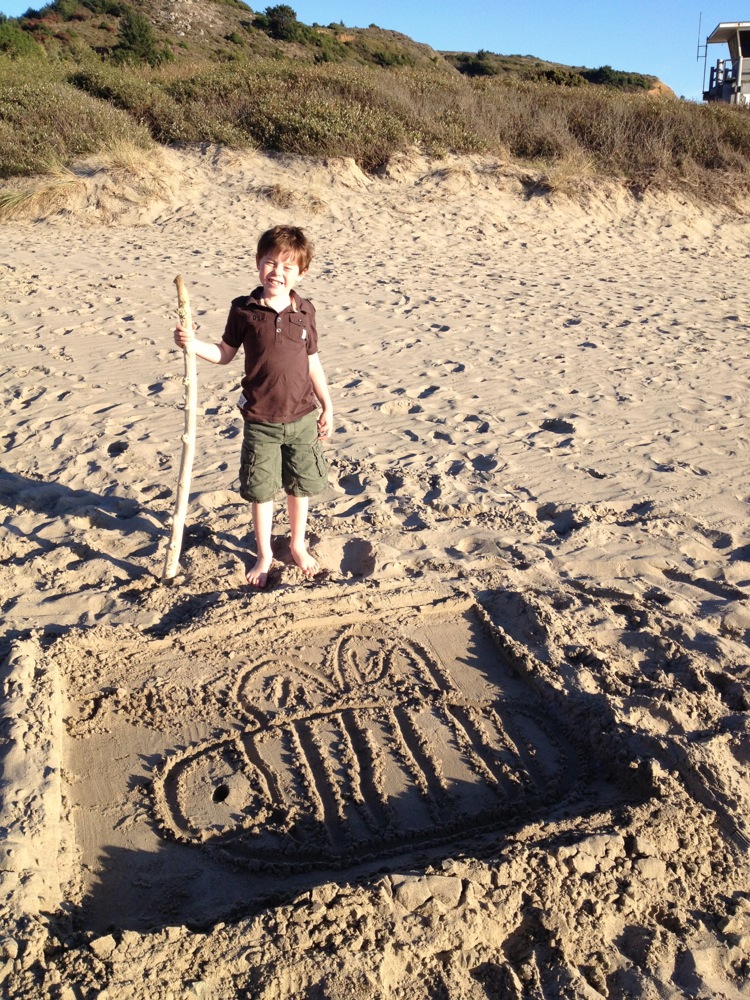 Closeup of Jack's first ever beach original, complete with signature. A Japanese tourist even stopped to take a picture.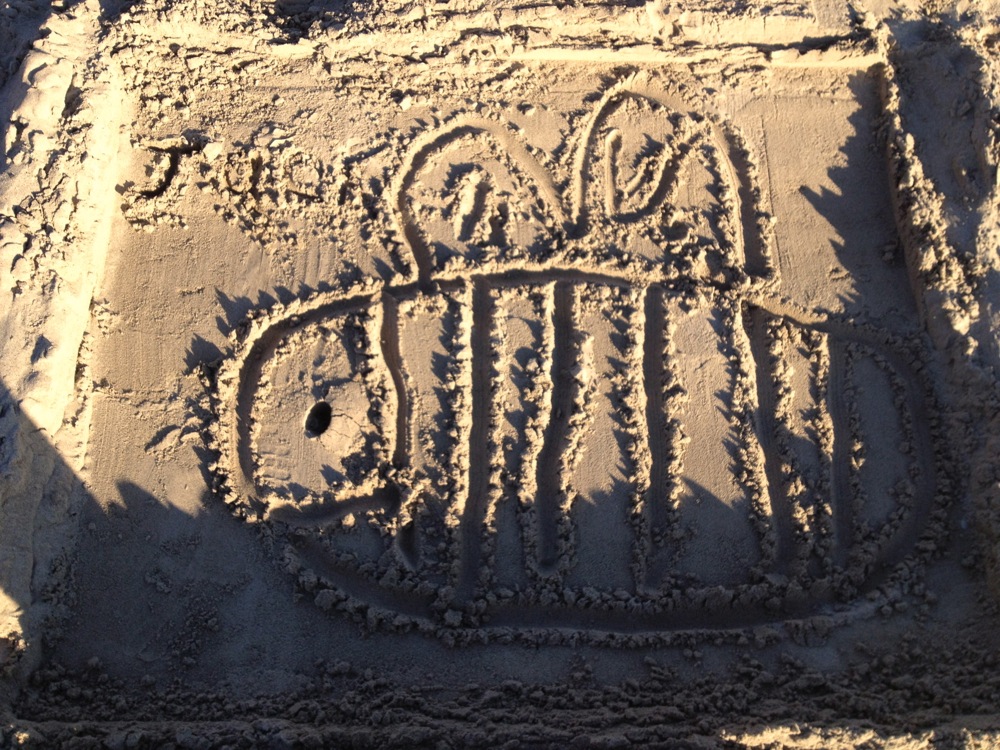 Pacific Ocean playtime.