We had a Team Hendo meeting this evening (Daddy, Toby, Jack, Noah & Mummy) and decided that after our initial targets of £100, then £500, then £1000 being absolutely blown out the water, we are going to adjust our target once again.  Jack did insist that we still go for the £1,000,000 and a little part of me agrees with him, but sensible Mummy kept our feet on the ground and we have agreed to set it at: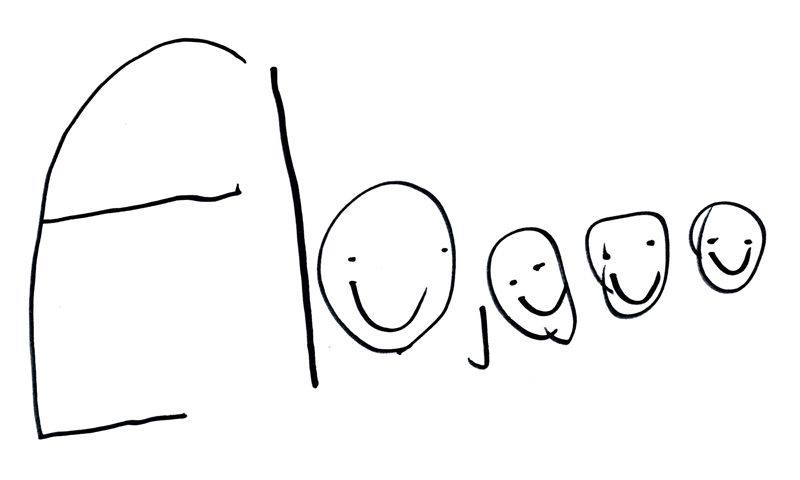 Yes, a whopping £10,000. We believe that given the last 5½ days that this is something we can achieve. With an appearance on The Hour in a week or so and who knows what else to come next week, we believe we can do it.
Help us to help the Sick Kids.