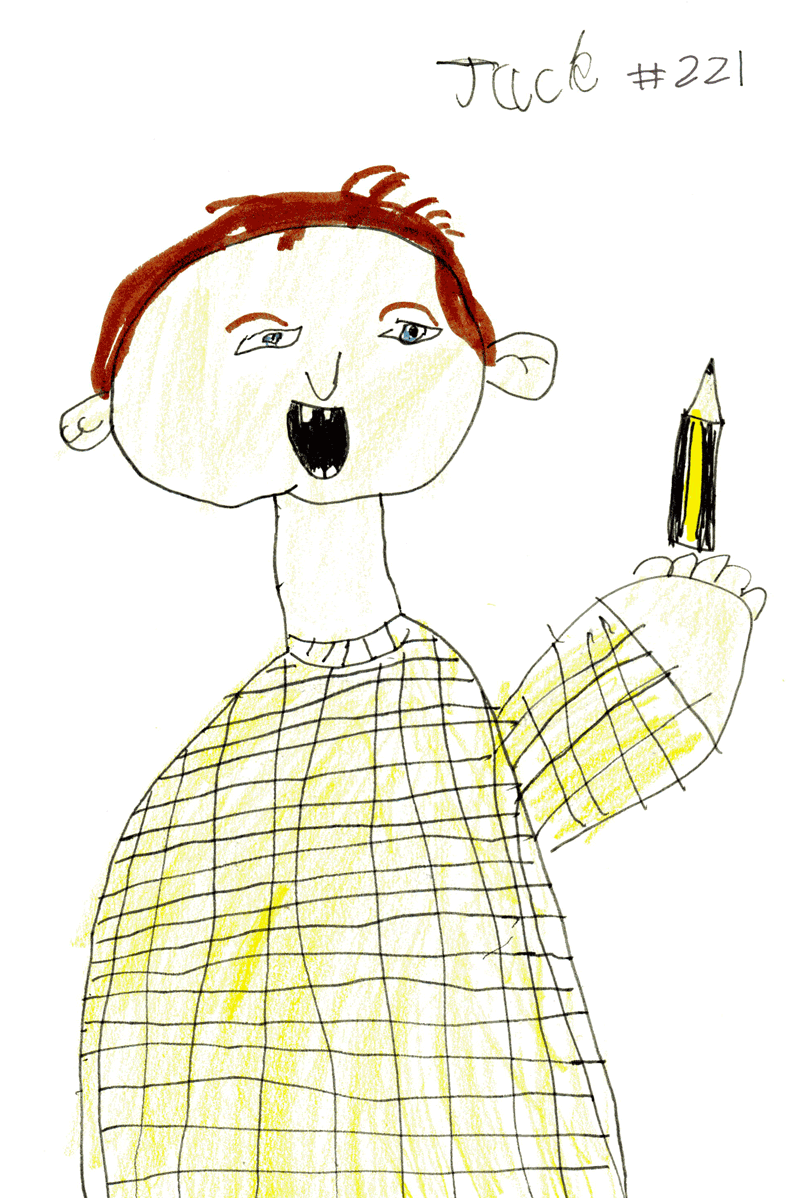 Jack has drawn a picture of children's author Thomas Docherty for the Scottish Friendly Children's Book Tour, run by Scottish Book Trust, in return for a donation of books to the Sick Kids Hospital.
Thomas was so impressed by Jack's fundraising efforts that he has returned the favour, and done a sketch of Jack!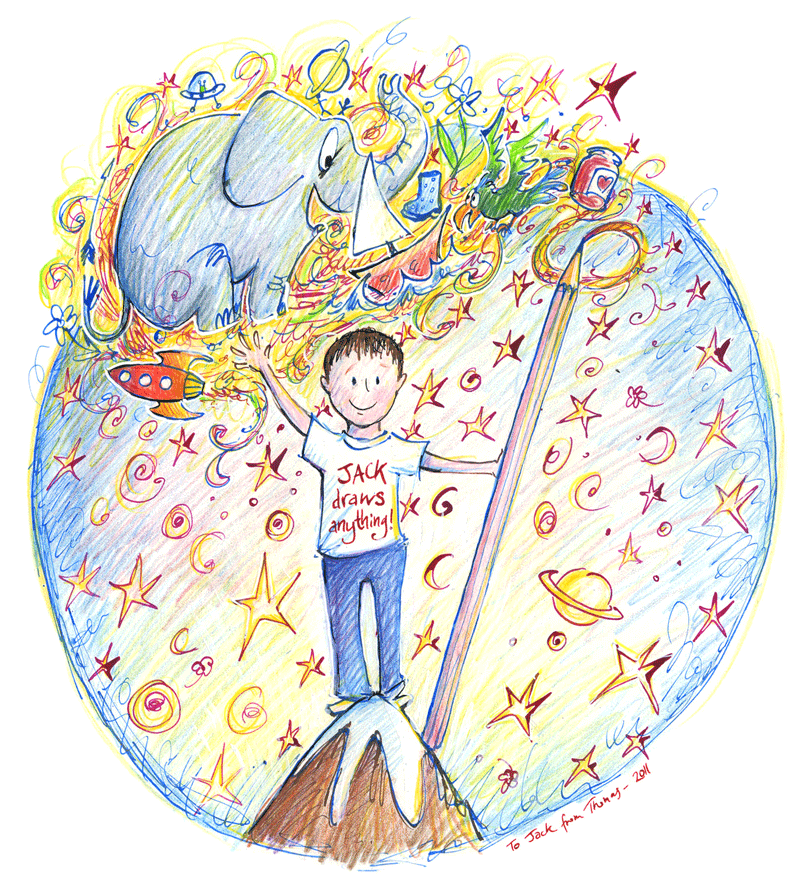 More info on this story and the book tour is available at www.scottishbooktrust.com.
And just in case you want to know what Thomas looks like, here is the picture Jack used.