Jack was asked by The StoryBots to draw a picture for them. Jack and his brother are big fans so they all had an awesome time drawing their own versions of their favourite colourful singing robots.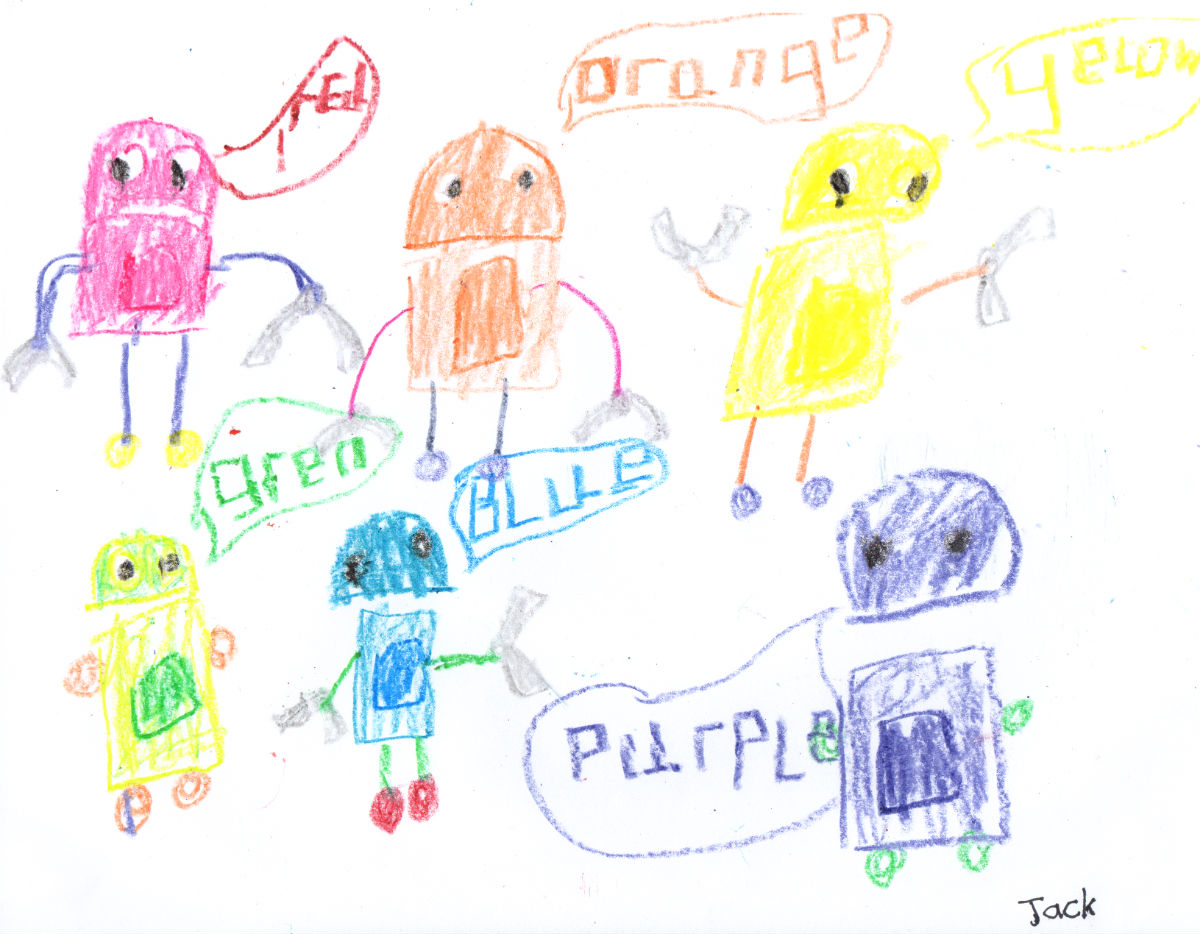 Jack says:
Dear StoryBots, thank you very much for your cool iPad games, videos and stories. My brothers Toby and Noah and I really like them a lot. You have done a great job. Thank you for your donation to the Sick Kids, have a Happy Drawing Day, bye!

PS — I would love to come visit you one day!
Here is one of their videos that Jack likes, its all about the letter J.