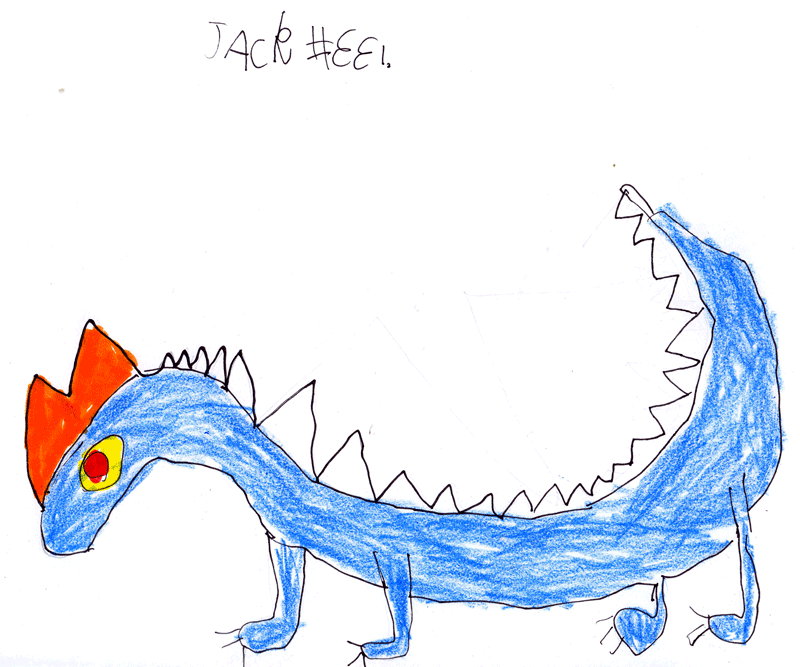 First of all, yes, it is the real David Tennant (the 10th Doctor Who as Jack knows him). David is Jack's first Doctor Who (and Mum's favourite) so they are both very happy.
Thank you to Sara and the guys at Hodder Children's Books they managed to speak to David as he did a voice–over session for an upcoming book. He had not heard of Jack Draws Anything but once he found out more, he was more than happy to get involved. David has kindly requested a picture of a Scottish Dragon.
As you can see Jack made it blue & white like the Scotland Flag with traditional Scottish ginger hair. Finally the dragon's eye is red and yellow, like the other Scotland flag–the Lion Rampant.
David also signed a Doctor Who postcard for Jack (which arrived yesterday).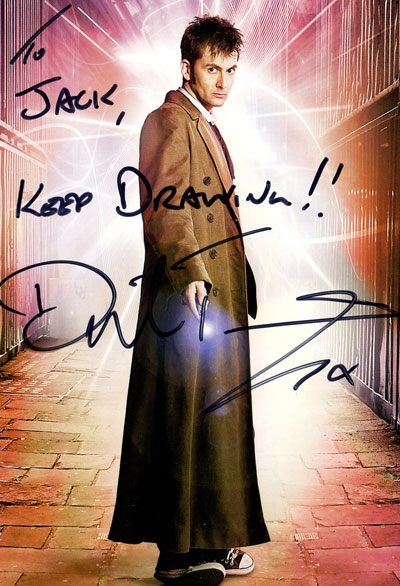 A huge thank you to David for his support and for making a little boy (and Mum), SUPER MEGA happy!