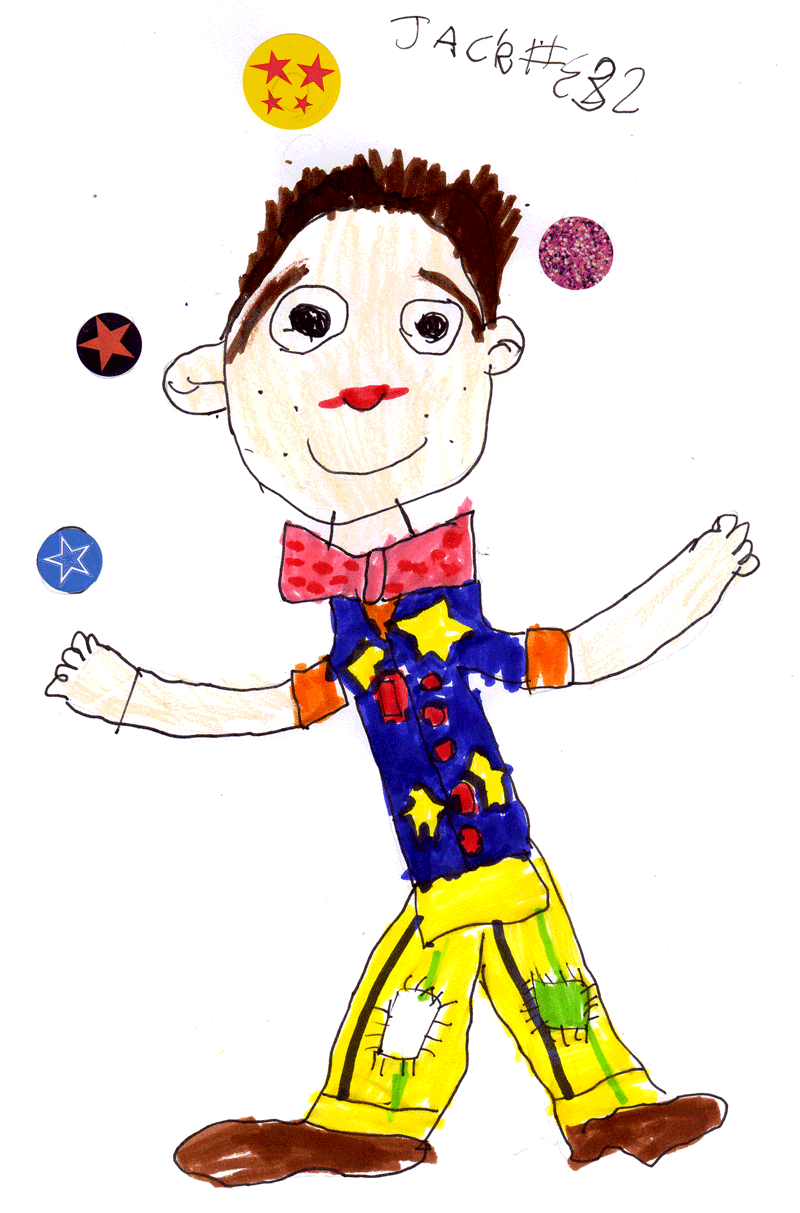 Jack received an email from Justin (via Juliette who works for him at Scrumptious House) asking for a picture of Mr Tumble, the very popular children's character played by Justin himself on the kids TV show Something Special.
Jack, Toby & Noah LOVE Justin & Mr Tumble. Toby especially was very excited to hear that Jack was drawing for Mr Tumble!
Justin and his team also sent a signed card and DVD to both the Sick Kids and Jack, thank you very much for that guys.