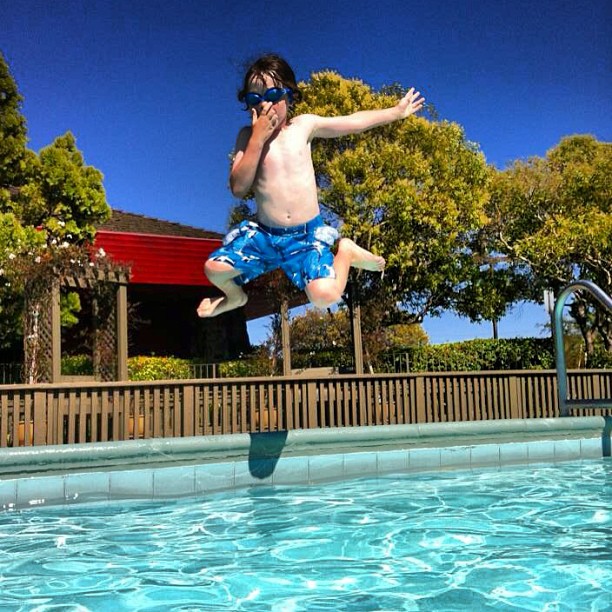 Jack, Toby & Noah had been enjoying their first Summer in California. Fresh air, parks, beaches, day–trips and these past few weeks, the hotel Swimming Pool with a visiting-from-Scotland, Grandad and Grandma.
Swimming was something they never quite mastered back in Scotland. Taking three little kids swimming can be impossible!
Over the last week or so, all of their abilities had really improved:
Jack could now swim a whole two lengths on his own
Toby could swim a width without armbands
Noah had lost his fear of jumping in
The day in question, the boys were at the Hotel pool with their Grandma and Grandad. Jack was happily playing on his own in the little pool under the watchful eye of Grandad who was in the Hot Tub with Toby. Grandma had just got out the Pool and was putting her clothes on as she was going to get lunch. Noah was playing on the poolside near the Hot Tub.
In the blink of an eye, four–year–old Noah's soaring confidence overcame him as he jumped head first into the pool. He was still in armbands but had not yet mastered swimming unaided.
Jack heard the splash and looked up, he saw his wee brother struggling in the water, screaming and panicking. Noah was terrified and couldn't keep his face out the water and he was in real danger. Jack didn't think twice. Despite only being a novice swimmer himself, Jack swam as fast as he could over to wee brother Noah to help.
Jack managed to get underneath Noah and hold him up towards the surface. Jack himself was under the water and doing his best to keep his brother out of danger. Noah clung onto Jack's neck, hurting him, which made it even harder for Jack to keep the wee man safe.
Jack only had a few more seconds before he was in real trouble himself. At that moment, both Grandma and Grandad heard the screams and jumped into the pool immediately (Grandma had all her clothes on).
After a few moments, everyone was checked over and was alright. Five minutes later, Noah was running around like nothing had happened. Hopefully his little fright will teach him a little safety lesson for the future.
Jack managed to hold Noah up for those vital seconds till help came. Jack was very brave to help Noah and afterwards he said I didn't really think, I just knew I had to save Noah.
Well done Jack and thank you from Mum, Dad, Grandma, Grandad, Toby & especially Noah (although he doesn't know it yet).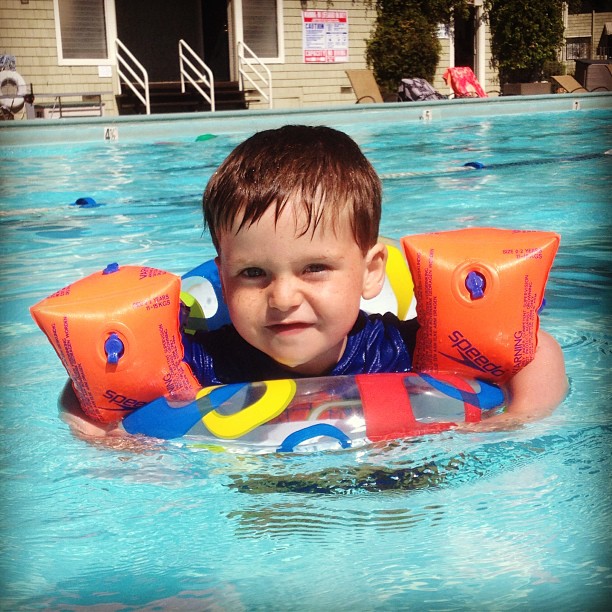 Related Links