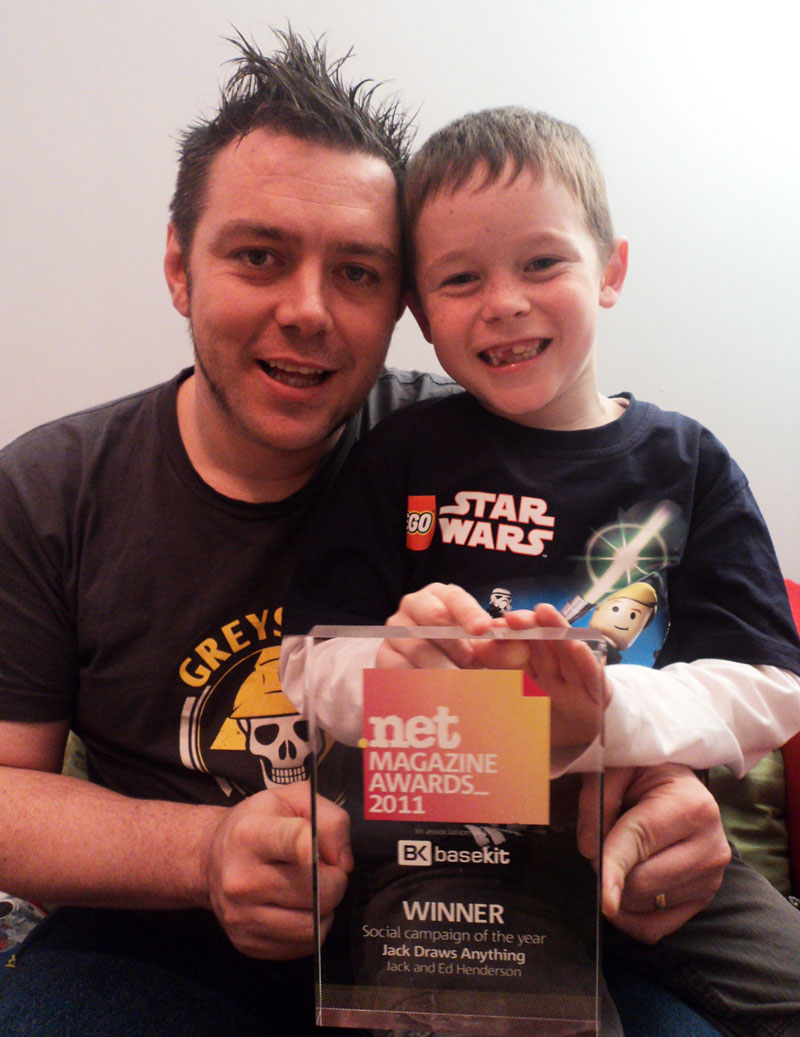 East Lothian Internet sensation Jack Draws Anything has beaten the likes of Jennifer Aniston, the Muppets and bullying campaign It Gets Better to win an international social media award.
Jack's Dad Ed Henderson has driven an impressive social media campaign which has seen more than 400,000 people visiting the website jackdrawsanything.com over six million times from 163 countries and amassing over 7000 Facebook fans.
Ed collected the .net Social Campaign of the Year Award at a ceremony in London this week. He said:
"It's hard to believe a Prestonpans' schoolboy project, conducted from our house, could beat major global brands to clinch an award like this. It shows that the social media world is one that is entirely different to the traditional world and we are over the moon."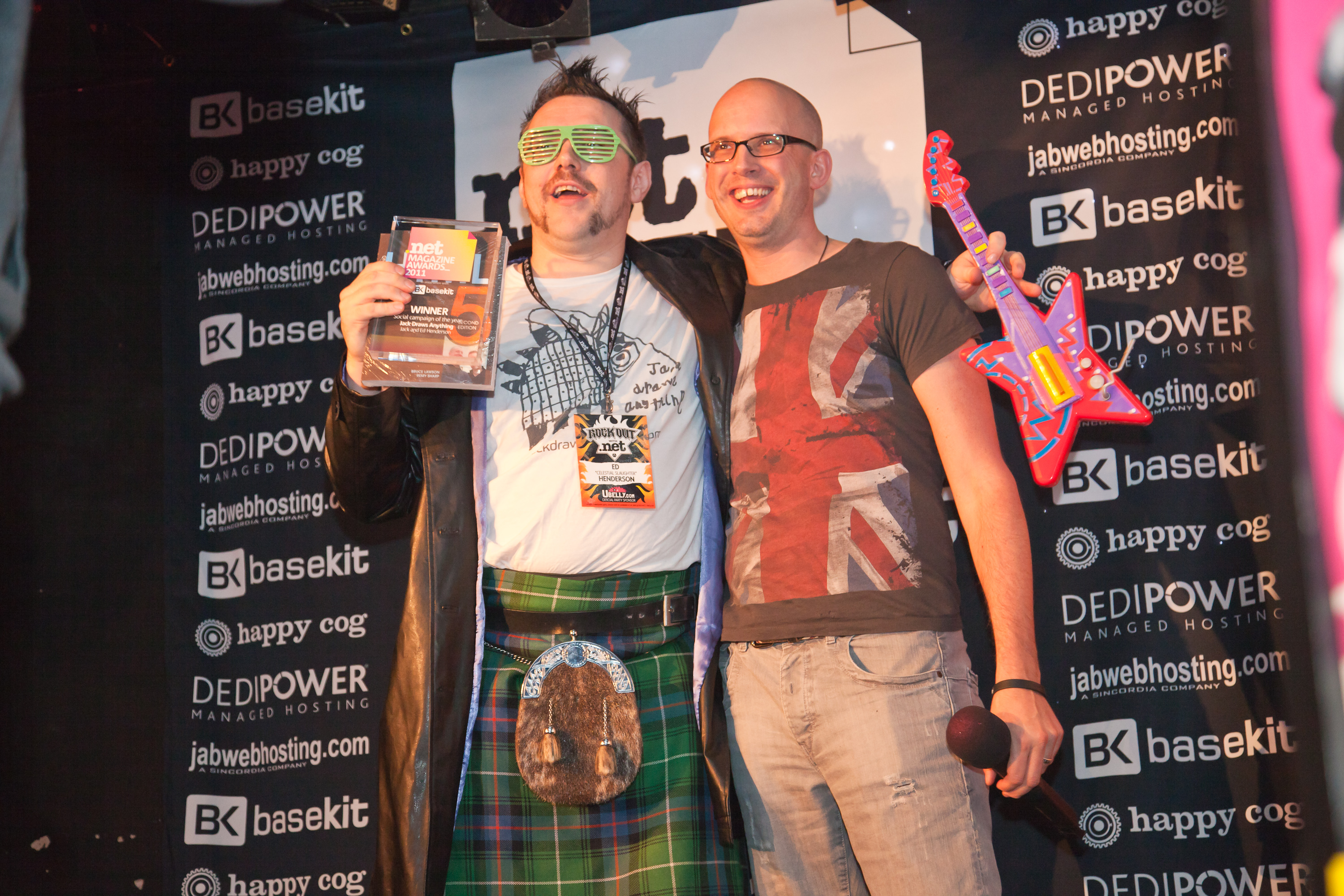 Jack drew over 500 pictures in seven months raising over £32,000 for the Sick Kids Friends Foundation, supporting the hospital his brother Noah attends with breathing problems.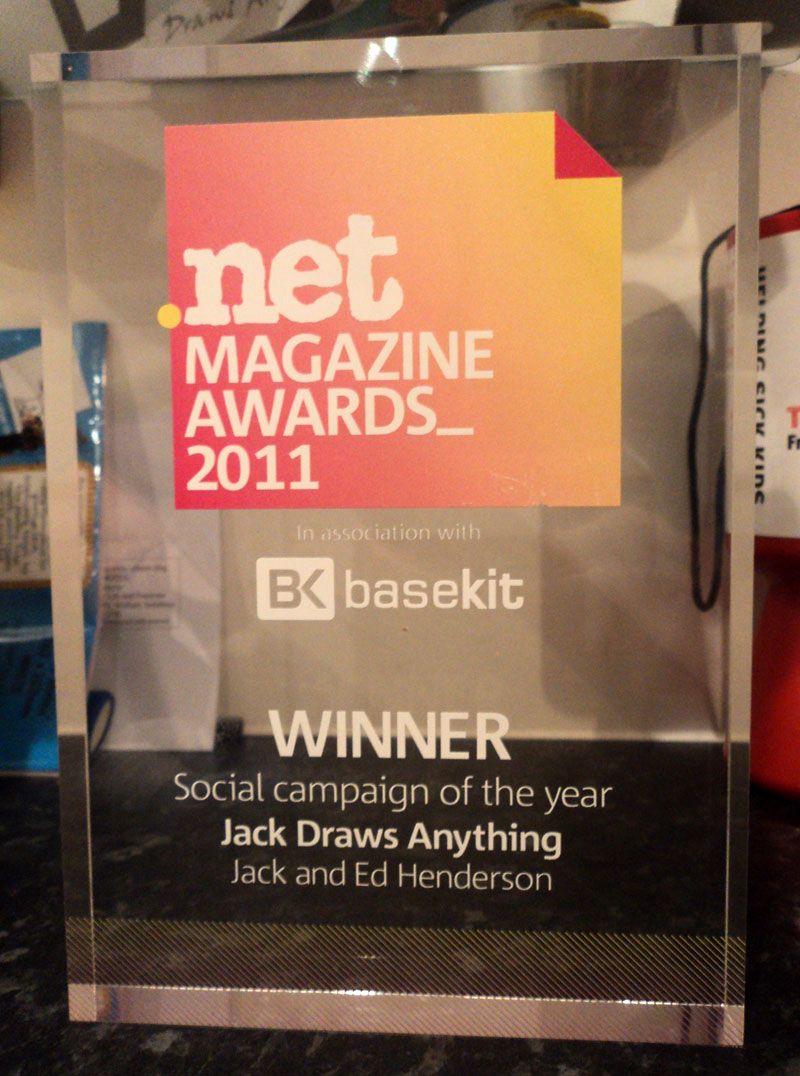 Ed added:
"Jack wanted to raise some money for the hospital which we thought was a lovely idea. What has happened since has been a whirlwind; a phenomenal amount has been raised for this great cause and, among many other exciting things, there is a book which is now being sold nationwide (which further supports the charity). A lot of our success could not have happened without social media so we are extremely grateful to everyone the world over who has spread the word about our wee boy's project. Thank you to .net Magazine, all of the voters and judges."
Further Information
For further information, please contact Rose & Ed Henderson (Jack's Mum & Dad), me@jackdrawsanything.com