Jack Henderson, the six–year–old drawing sensation who has captivated a global audience selling his pictures to raise money for the Sick Kids' Friends Foundation, has been given a huge fundraising boost by international superstars The Wiggles.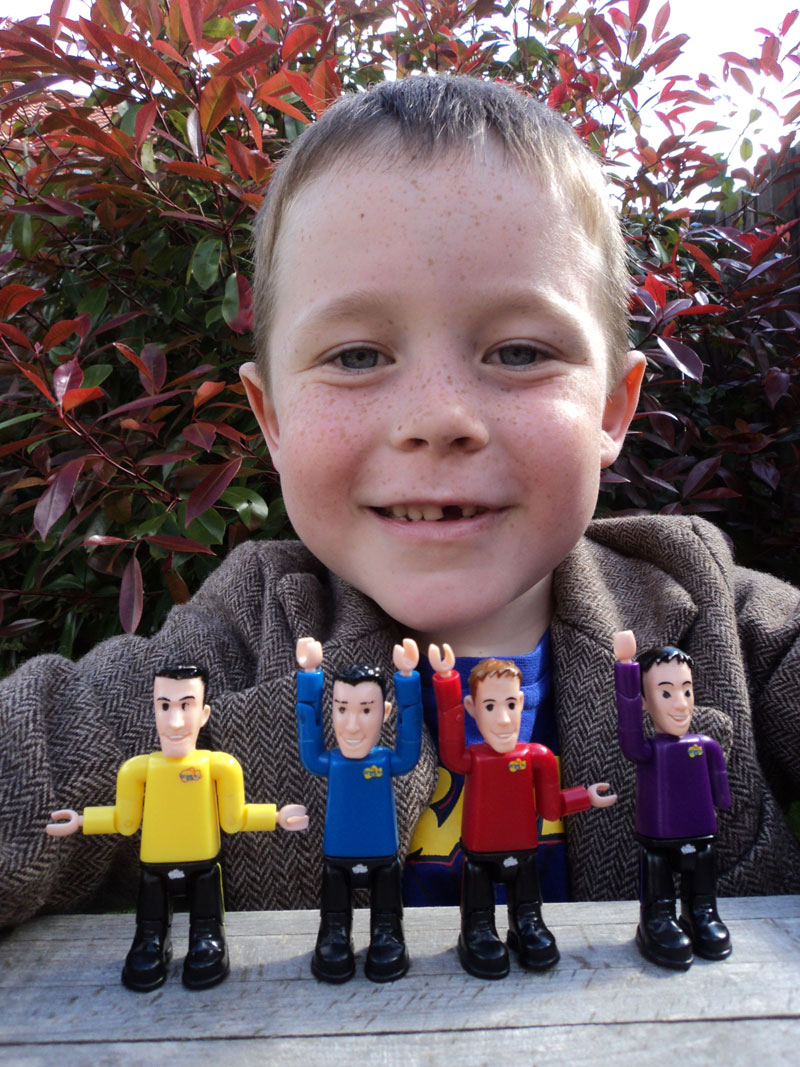 Photograph by Ed Henderson
The Wiggles, children's entertainers from Australia famous worldwide for their unique and dynamic songs and dances, are back in Edinburgh for one concert as part of their 20th birthday Greatest Hits tour. They have donated a fantastic competition prize to Jack's fundraising efforts for one lucky person to win a family ticket for four to the event at the Edinburgh Playhouse on Wednesday 25th May 2011 – and the lucky winner and friends will meet The Wiggles before the show.
For the chance to join Jeff, Anthony, Murray and Sam as well as their Wiggly friends, Jack has decided that the competition, for under 13s, will be to draw and colour in a picture of something to do with The Wiggles. He has asked that everyone entering a picture makes a donation, no matter how small, to help him reach his £20,000 fundraising target. Entries close on Wednesday, 18th May.
Jack will select the winner, a runner up (who will win a selection of drawing materials) and a third place (who will win a Jack Draws Anything t-shirt). His decision is final and the top three winning entries will appear on the Jack Draws Anything website.
Jack has been to every Scottish Wiggles concert since 2005. He was thrilled when Santa left tickets for him and his brothers for this year's event and was stunned to get this prize from his favourite group. He said:
I love The Wiggles and I am so excited, I can't wait to see them at the concert. I am very happy that they have given me a prize so that I can raise even more money for the Sick Kids."
Ed, Jack's dad added:
Jack's brother, Noah, has been back in hospital recently and that's only made Jack more determined to keep going with his drawings. So far, he's done 158 drawings in 48 days, with almost 400 still to go. This kind donation by The Wiggles has really fired Jack up again, he was thrilled that they wanted to help him.
Notes to Editors
To enter, print out an entry form from jackdrawsanything.com. Rules of entry are also found on the site.
Entries should be sent to Jack Draws Anything, c/o Edinburgh Children's Hospital Charity (previously The Sick Kids Friends Foundation), The The Royal Hospital for Sick Children, 20 Millerfield Place, Edinburgh, EH9 1LW
The winner plus 3 friends will meet The Wiggles at 12 noon on Wednesday, 25th May 2011, then on to the concert at 1pm. The prize doesn't include transport.
9th May 2011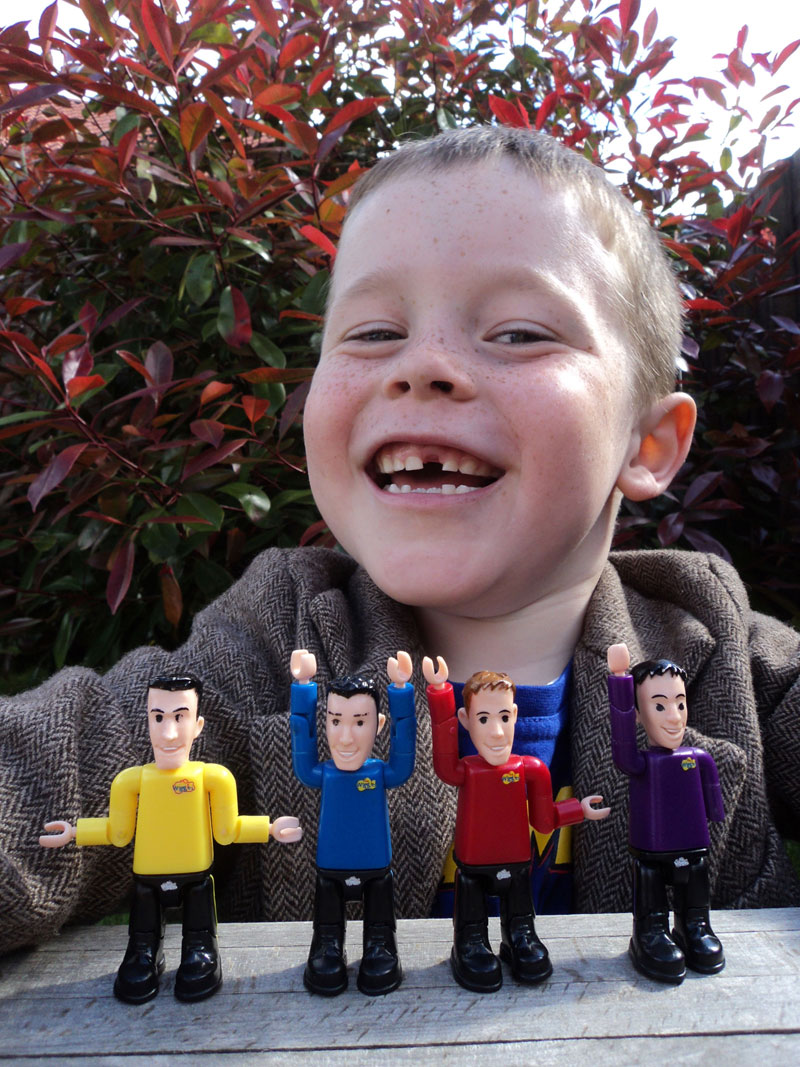 Photograph by Ed Henderson