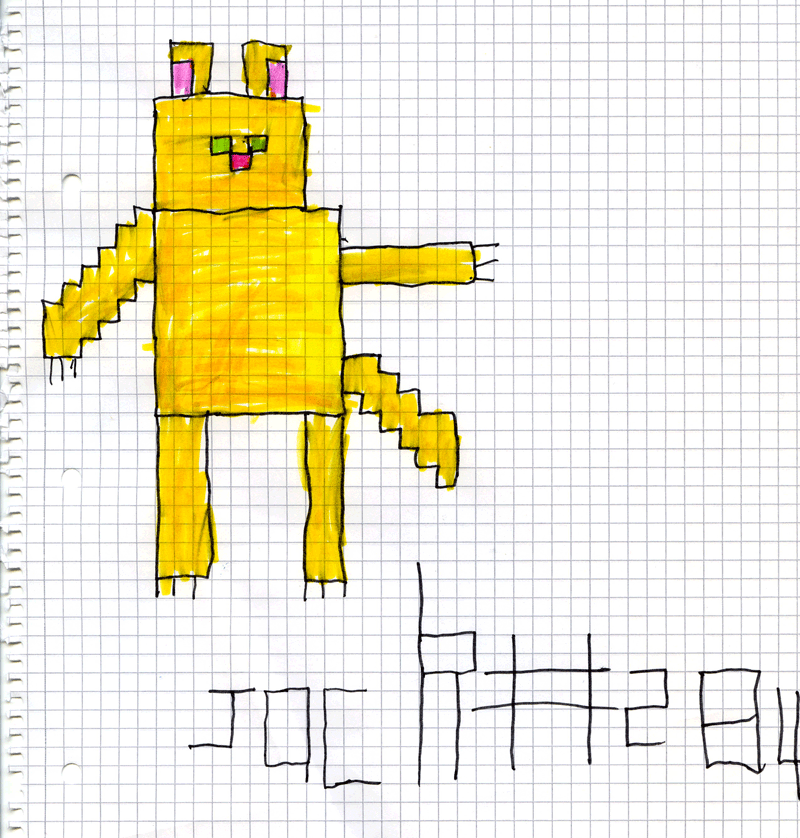 Chris' original request was:
Please draw a picture of my cat, Pixel. She's a grey shorthair with blue eyes and a pink nose
However the part about the colours didn't quite make it from Jack's ears to his pens. Sorry! You have a yellow cat with green eyes and a pink nose.
Please accept our apologies for that Chris but hopefully the style Jack has chosen to do the picture (influenced by your cat's name of course) more than makes up for it. Jack had 6 attempts at this picture before he was happy with it!