Jack and his family visited a very artistic and inspirational place last weekend. They headed North on the 101 from their Californian home to Santa Rosa in Sonoma County.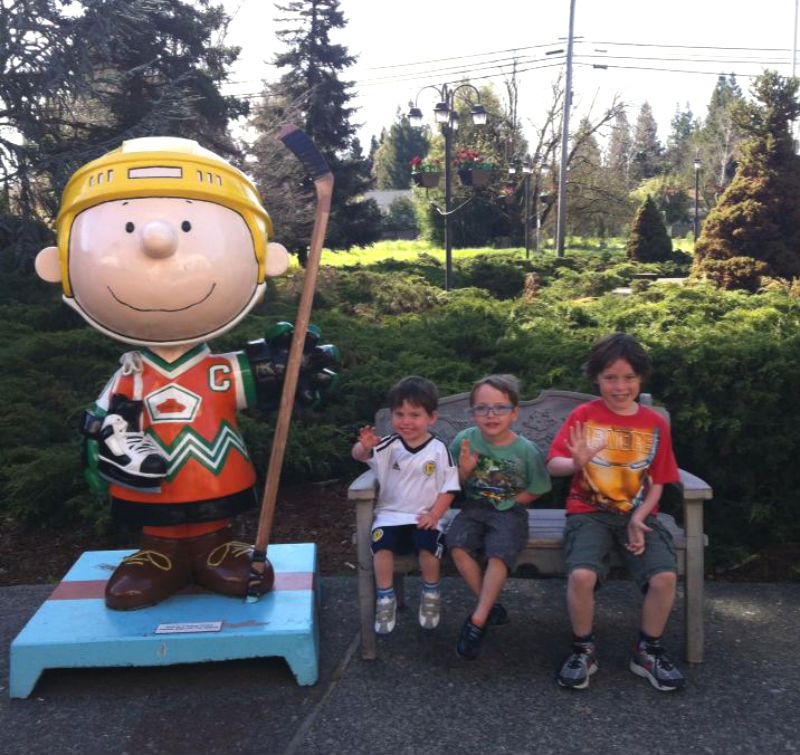 They were visiting the Schulz Museum. This is a place dedicated to the life and work of Charles M. Schulz, a fantastic and dedicated artist (did you know he produced a comic strip every day?).
If you are not familiar with the name, you will definitely be familiar with some of his creations, Charlie Brown, Peanuts, Woodstock, Linus, Lucy, Peppermint Patty and of course Snoopy.
Jack, Toby & Noah (and Mum & Dad) had a fantastic time. seeing all of the drawings, toys, exhibits, history, displays, movies and statues. There is even an ice rink, garden, theatre (showing Peanuts on loop), Labyrinth maze in the shape of Snoopy, the cafe where Sparky (nickname for Charles M. Schulz) used to visit (its called the Warm Puppy Cafe) and an amazing gift shop.
Jack really liked seeing the drawings (when you looked closely at his colouring–in you could see the lines) and his many sketches. Jack also saw how Charles worked (and WHERE he worked as there is a replica of his office where he drew for many years).
Jack and his brothers even had their own go at their own Peanuts artwork in a special kids art room at the Museum.
The whole family had an awesome time and will be going back in the Summer. If you are ever in the area, we urge you to check it out.
Jack wanted to do a picture for Charles M. Schulz since he is "so awesome' (even though he died in 2000). Jack decided upon a dancing Scottish Snoopy wearing a kilt (Henderson tartan of course).