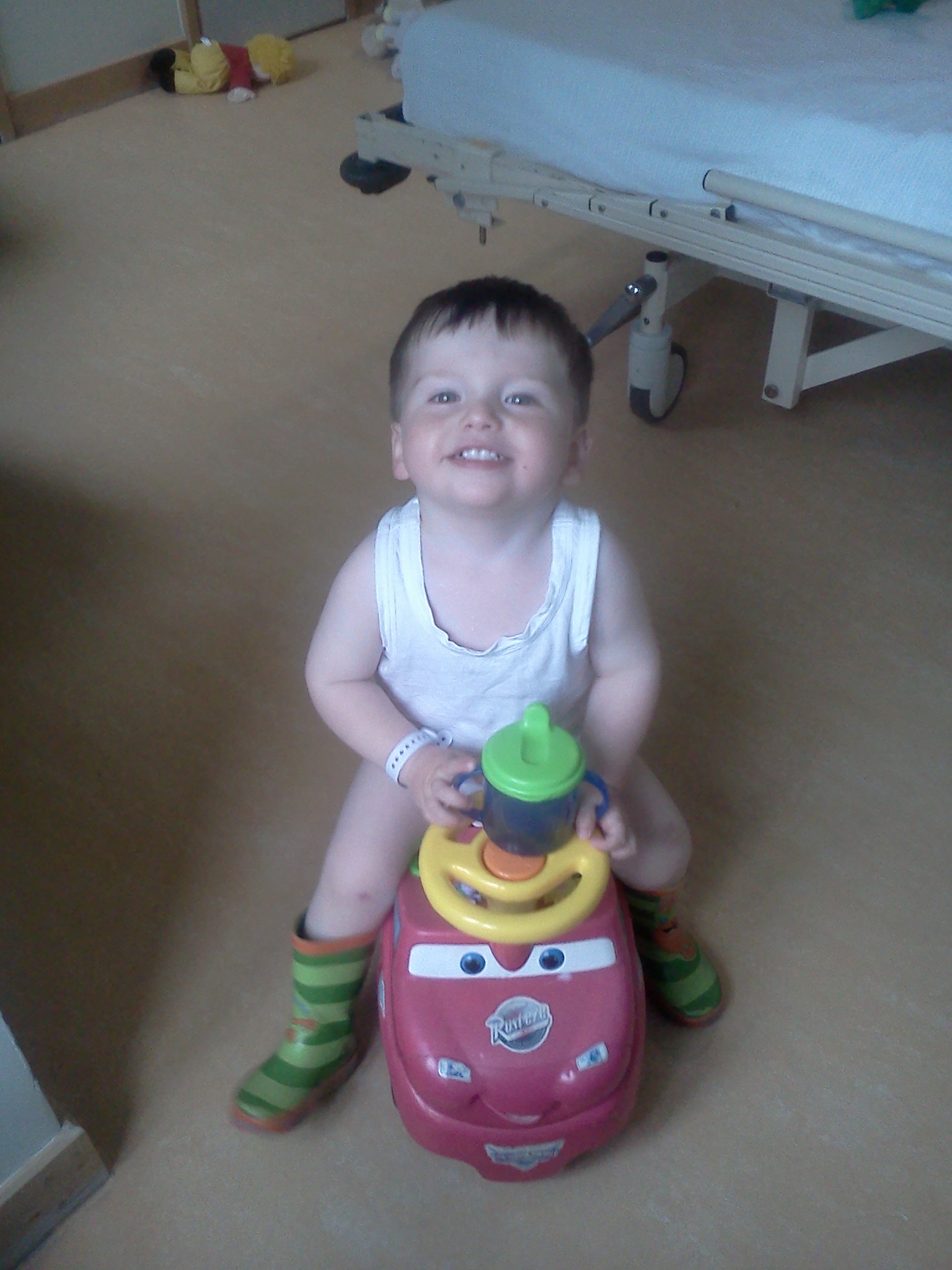 A much improved two steps forward Noah yesterday daytime was unfortunately replaced by one step back Noah overnight.
Despite not needing oxygen since mid morning yesterday, he definitely needed it last night as without it, his stats began to creep lower.
On the plus side, he has managed to only need his inhaler 4 hourly (box 1 ticked) but until he can sleep without oxygen we are staying put.
In the meantime we have a more or less back to normal daytime enegy filled Noah trapped in an isolation room till his nighttime equivalent catches up.
Fingers crossed, later today or tomorrow.
(Dad)