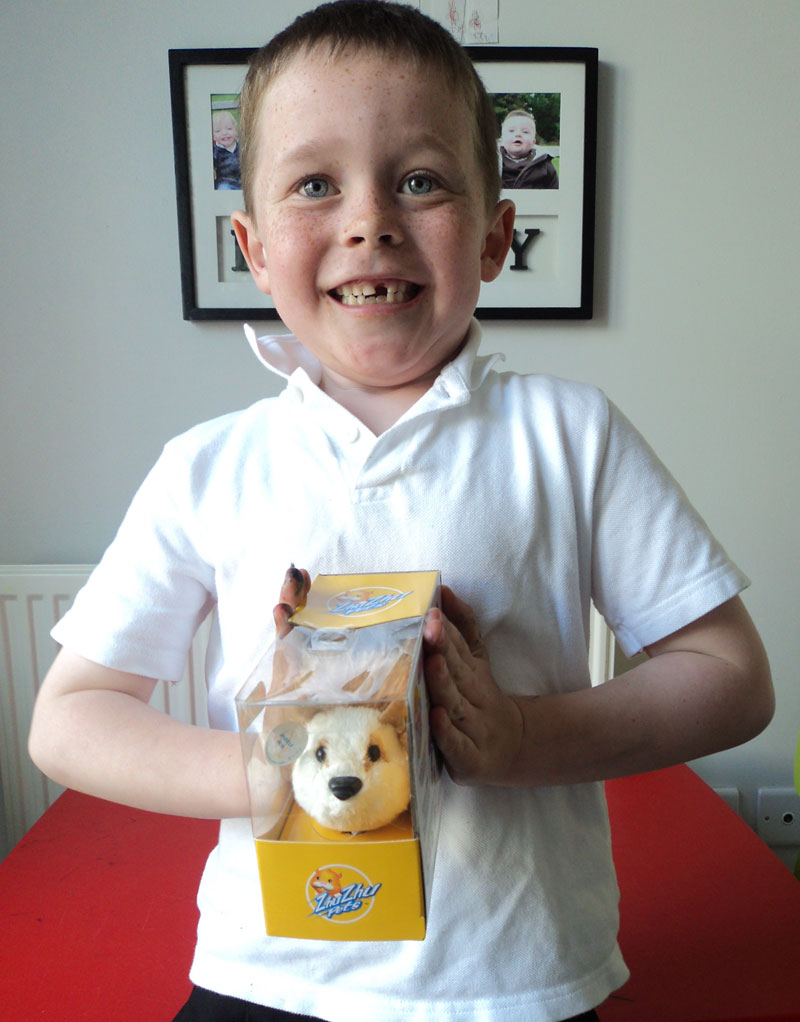 As a little Mummy & Daddy reward for reaching 150 pictures, we purchased Jack a Zhu Zhu pet. He loves his hedgehogs and they recently launched a Hedgehog one. It was a little treat but he is absolutely over the moon at getting it and plays with it all the time. It is driving Mummy & Daddy nuts. Noah is scared of it and Toby wants to know where his one is. Ha ha, guess we need to order another!
Thank Yous
We have received quite a few donations of art materials, letters and nice messages over the last week or so, so a big thank you (in no particular order) to Quinton Stenson, Erica & Hannah, Tim (Interesting North), Penny Mackreath, Shirley, Emma & Lewis Campbell, Teresa Bracks & friends & family and Ian Taylor.
Thank you so much. We try to go back to everyone who has emailed, messaged or sent an art supplies donation.
If we have missed you out, don't take it personally, its just a wee mistake. Our house is a messy mix of art supplies, paper and the usual mess a house with 3 kids has.
Thank you, we really do appreciate each and every message, tweet, letter and donation.
Get in touch if you have any questions about sending Jack art supplies. If we have missed you out, let us know and we'll do our best to find out why.