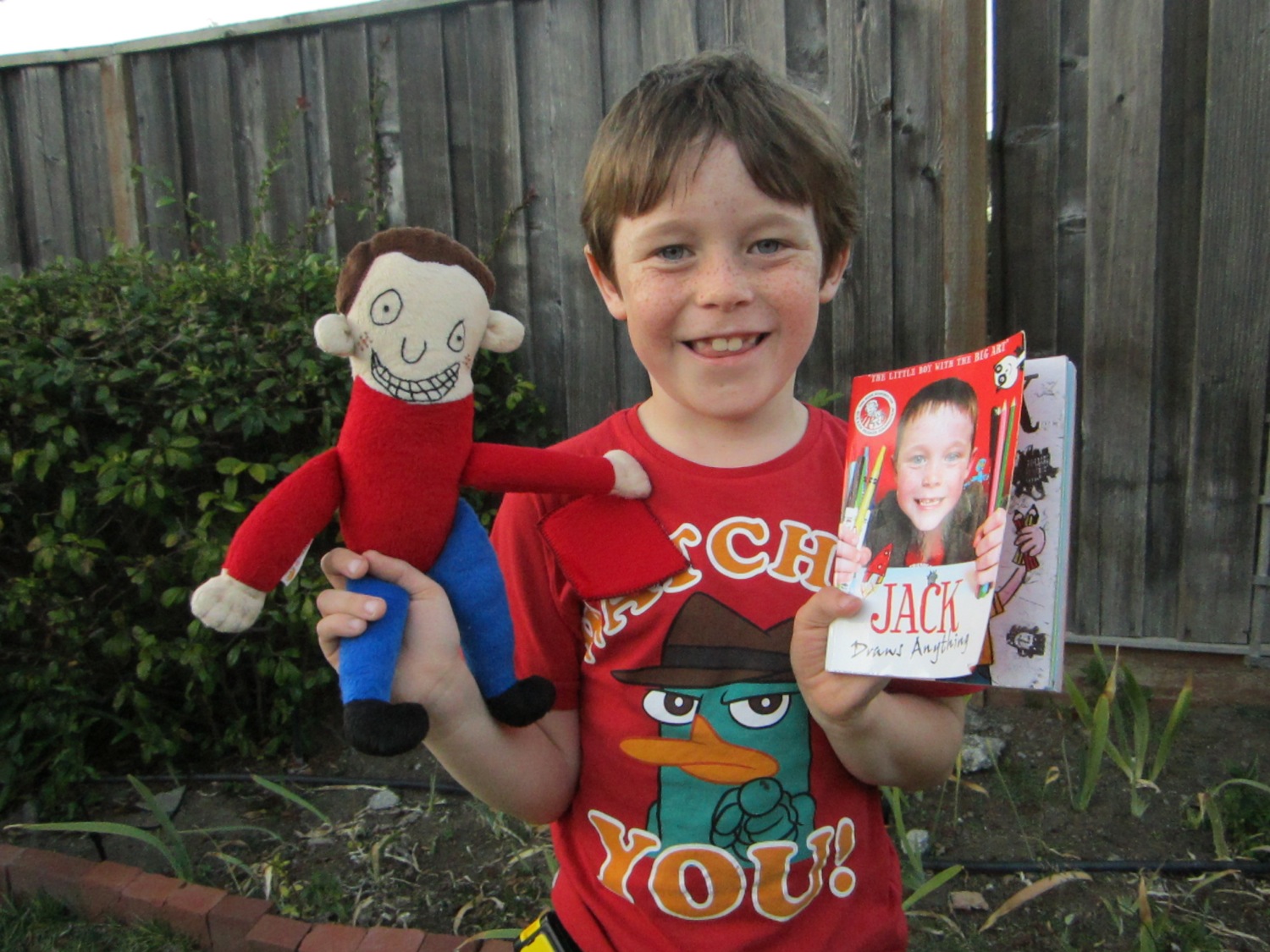 Jack and his brothers got a huge surprise when a toy version of himself, based on one of his own drawings, recently arrived at his California home.
Rabisquedo are a Brazilian company (Jack's book is available in Brazil) who specialise in turning kids drawings into real life toys. They approached Jack through his website and offered to make him a toy of one of his drawings. Jack did not know which one they had chosen and was very excited (he had his fingers crossed, it wasn't his crocodile–he is scared of that picture).
Jack was very happy with his unique creation and said "thank you very much for making my toy, I like the shape and colours, it looks just like my drawing."
It is based on a drawing Jack did of himself from last year, with his book: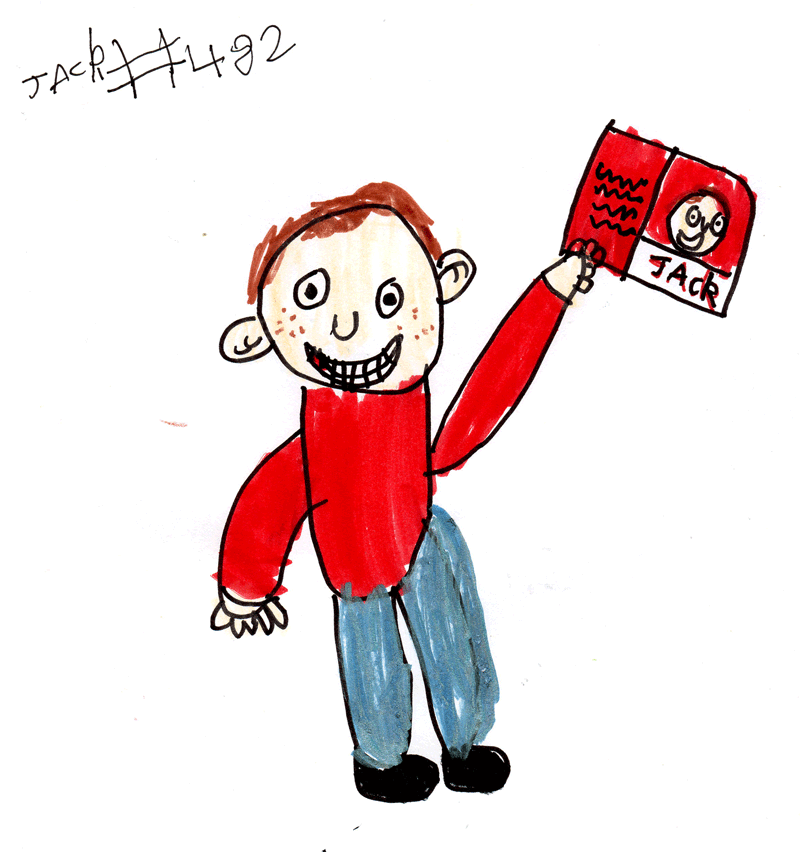 Jack and his parents are now in discussions with Rabisquedo about the possibility of producing more of these toys and perhaps even a range based on some of Jack's drawings.
Which of Jack's drawings do you think would make a good toy?