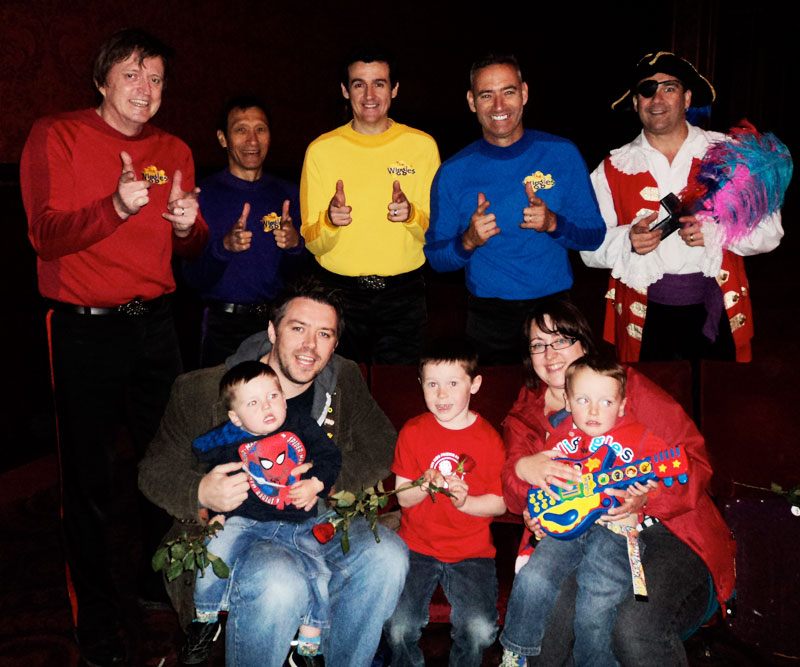 Yesterday, Jack and his brothers Toby and Noah went to see The Wiggles. We booked our tickets back in November last year, so the boys had been counting down to the date of the concert but they were most certainly not impressed when we got there and they were told (by Mum & Dad) that we couldn't go and see the concert yet, we had to wait to see a couple of Daddy's friends.
We had to sit and wait in some seats in the theatre to wait for them to arrive, we could see the stage that The Wiggles would be on (and their house) and Jack was certain he could see Anthony peering through the window at him–imagine his surprise when out of the house and over to Jack and his brothers walked Captain Feathersword, Anthony, Murray and Sam!
The boys were thrilled, they got to hi-5 them all and Jack had a chat to Anthony about how he spotted him earlier–they explained that Jeff was sleeping and couldn't make it and then they posed for a picture with us all. Then (looking very sleepy) Jeff came through a side door! Another photograph later, another hi-5 from Murray and Toby demonstrating his guitar skills to Murray they had to go and meet the other boys and girls who were lucky enough to have a meet & greet.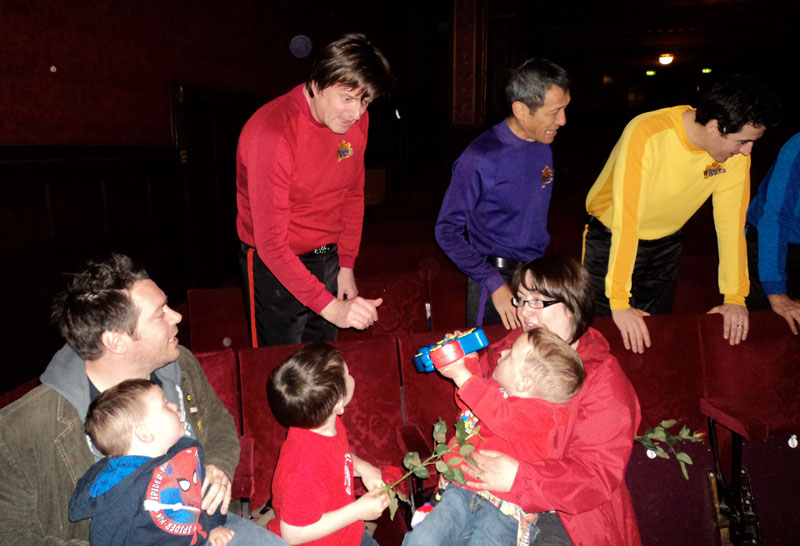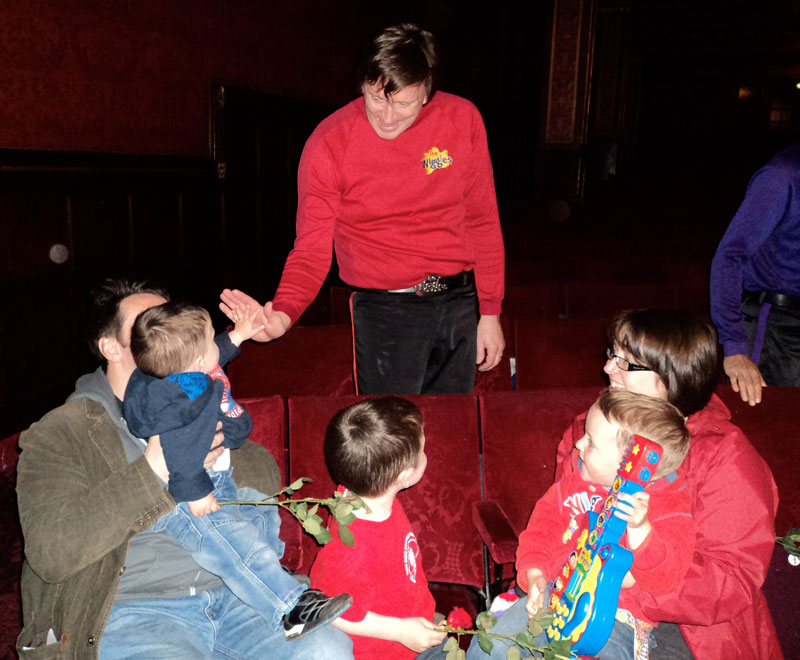 We also had the pleasure of meeting our competition winner, Connie and her lovely family–we hope she had as much fun at the concert as Jack, Toby and Noah did.
A very big thank you to The Wiggles for taking the time to meet us and for really making their concert extra special for all 3 boys.