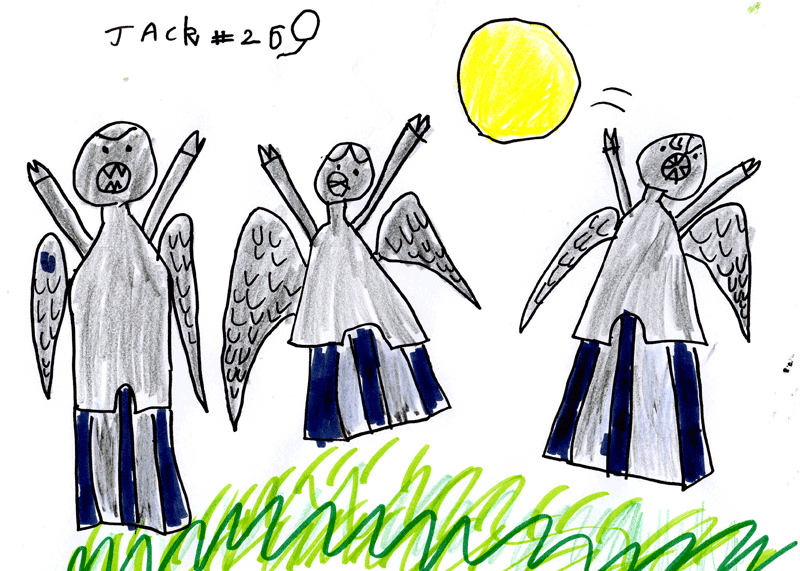 Janet's original brief was Angels and sunshine which if you look closely enough, he has done. However herein lies the danger of letting a 6 year old interpret it (or the fun, depends which way you look at it).
Jack has decided to use Weeping Angels (from Doctor Who), one of his favourite bad guy aliens. He recently watched Blink for the first time and was super scared he was hiding under the cushions on the couch.
So there you go, 3 x Weeping Angels playing catch with the Sun. Janet we hope you like it and hope its not too far off what you envisaged.