Maureen from the Sick Kids Friends Foundation popped down to see us last week to finally meet Jack (she met Noah and Mummy up at the hospital the week before while Noah went for his check up), and to drop off a few things.
She came with a present for each of the boys, megablocks for Noah, a rocket game for Toby (which is the biggest hit of all) and Spiderman Walkie Talkies for Jack, she also came with a big box of art supplies to help Jack out with his backlog of pictures.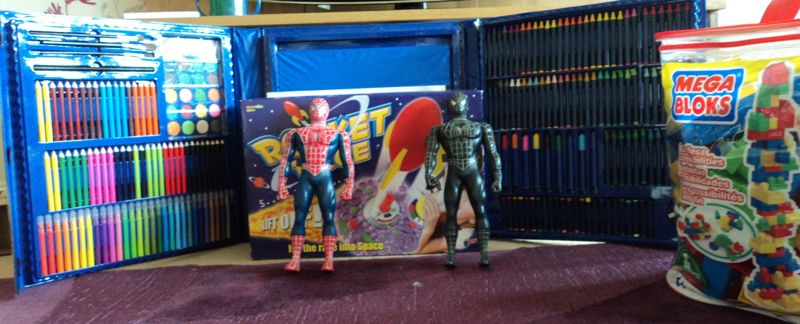 Thank you so much for Maureen for each one of the boys and us.
She also took away our collection tin we had been taking to school with us, and she confirmed that it contained a massive £220.89. We really don't know how to tell her that we have filled the second one already with the money collected at The Hour and some more donations over the weekend.