Jack has previous history raising funds for the Sick Kids Friends Foundation. Back in 2006 (age 1½), Jack did the Teddy Toddle at Meadowbank Stadium in Edinburgh to raise money. We only remembered that this evening and managed to find the photos.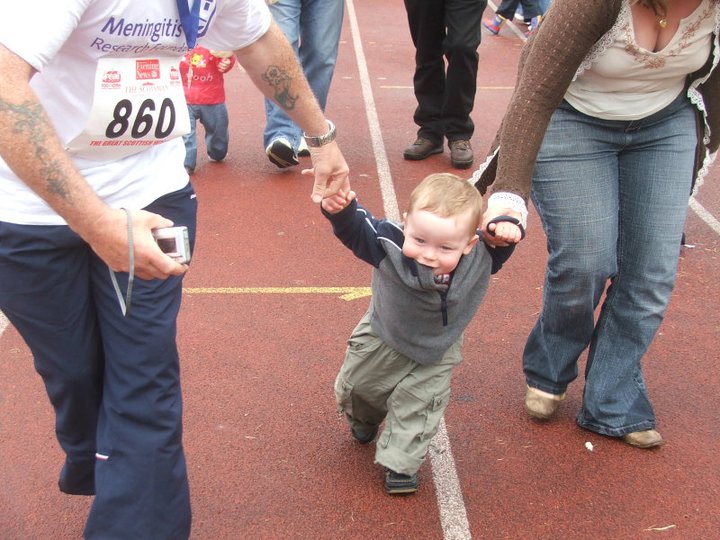 Jack doing the Teddy Toddle with help from Da & Mummy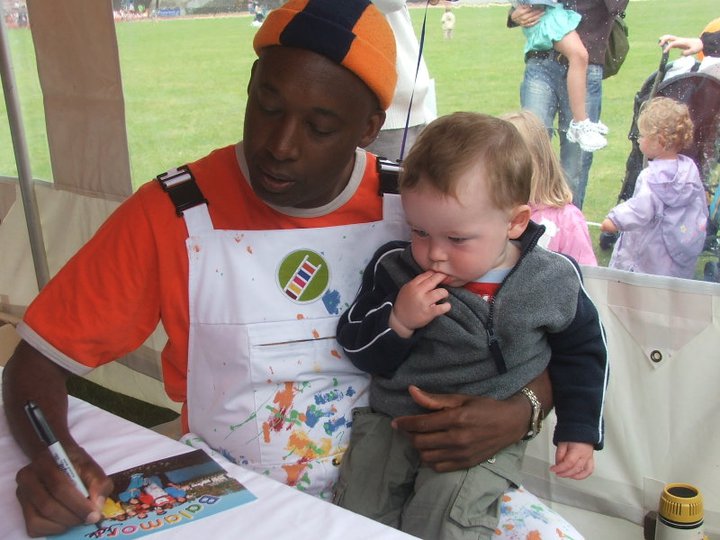 Jack with Spencer from Balamory
This year, Toby & Noah are going to take part in Teddy Toddle 2011 (4th June). Jack said he will definitely be coming along to support his brothers as they do their bit to help the cause.