Jack's Christmas Card for the Sick Kids is here
Cards are sold every year by the Sick Kids Friends Foundation to raise funds for the The Royal Hospital for Sick Children (where Jack's little brother Noah receives frequent care) and Jack is honoured to have been asked to draw a Christmas card this year. He also had a little bit of help from his brothers Toby & Noah (they helped with the stars).
Santa draws anything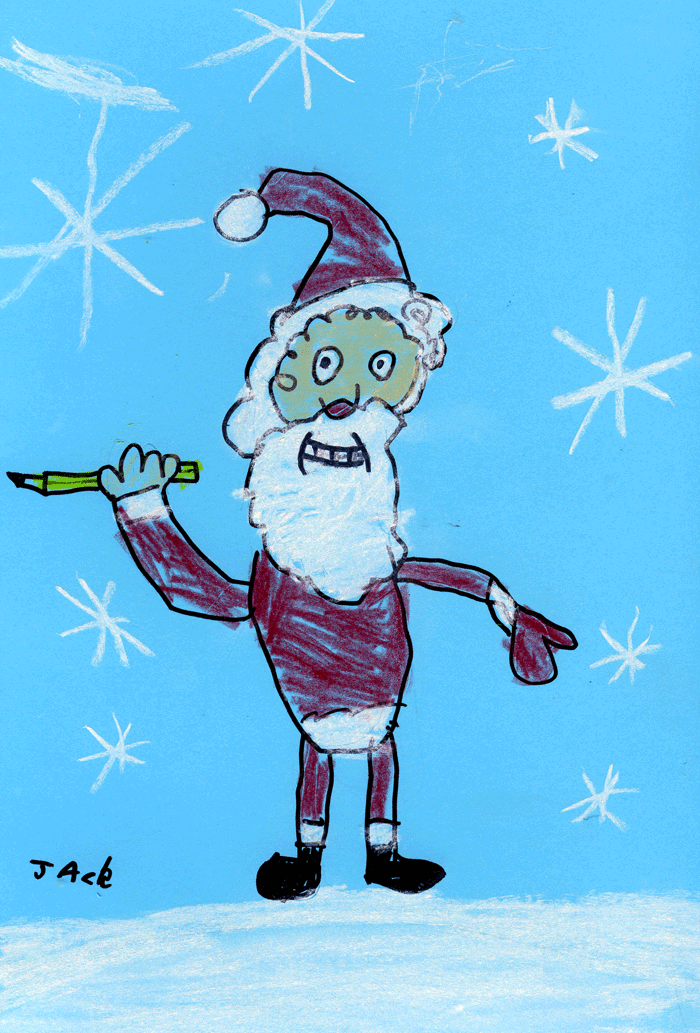 Santa draws anything is now available to purchase on the Sick Kids website and in the next few days will also be available in their shop at the hospital itself.
Chief Executive Maureen Harrison said:
We are thrilled that Jack has agreed to draw a card for us this year. A very special early Christmas present for Sick Kids!
We hope you can switch your Christmas cards this year to help Jack and the Edinburgh Sick Kids.