This is a 'forgotten drawing' — during a very busy 2012, we completely forgot to put this awesome artwork onto Jack's website. Sorry everyone!
Back in December 2012, the nice folk over at the Pride of Britain Awards asked Jack if he would design a Christmas Card for them.
Jack was more than happy to help out after being looked after so nicely back in November.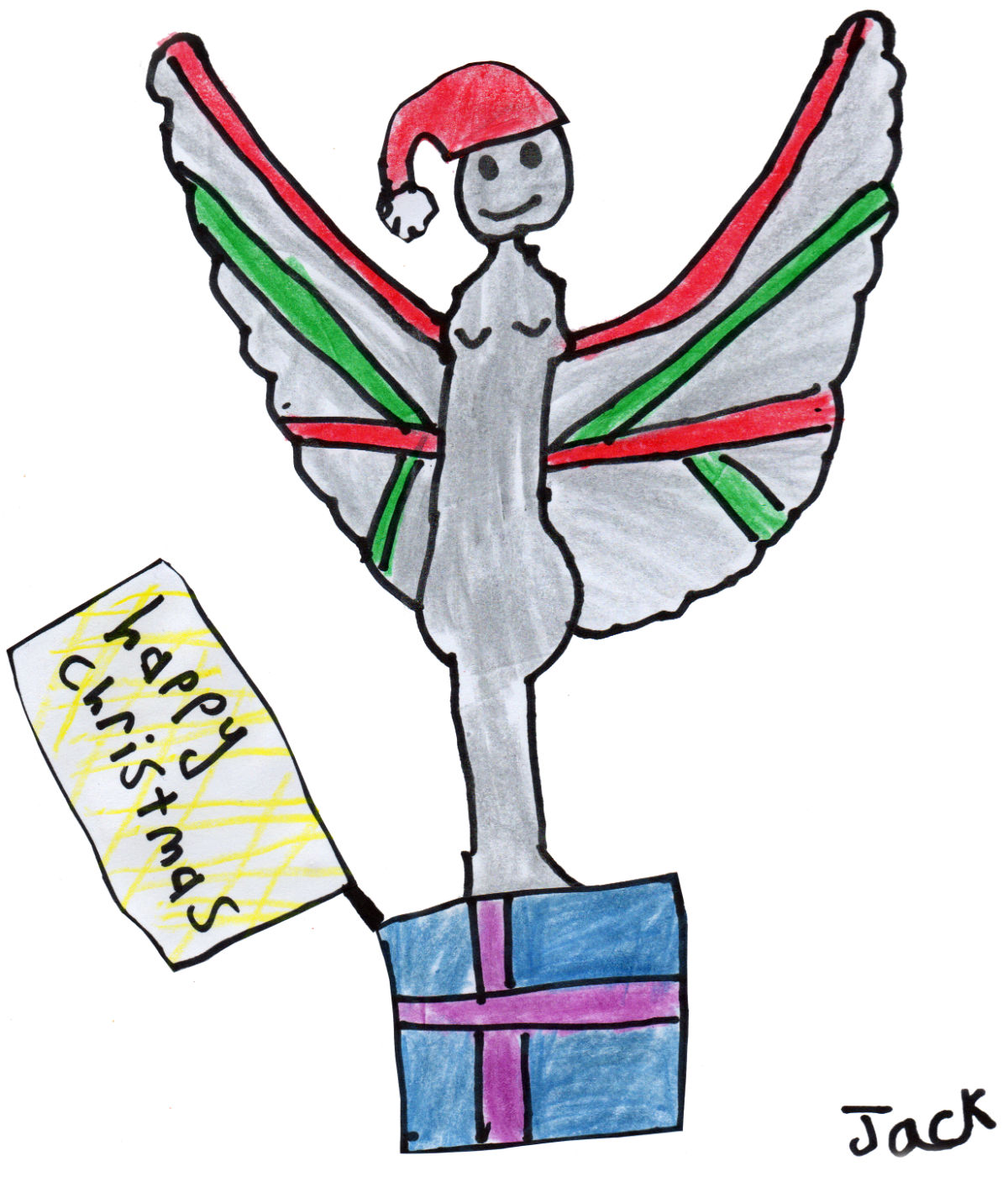 He put together a "Christmas Pride of Britain Angel" (based on the famous Pride of Britain Award design), complete with present, gift tag, tinsel and Santa hat.
Unfortunately the guys at Pride of Britain didn't have time to use Jack's design so it never saw light of day, until now. Jack really hopes you like it!