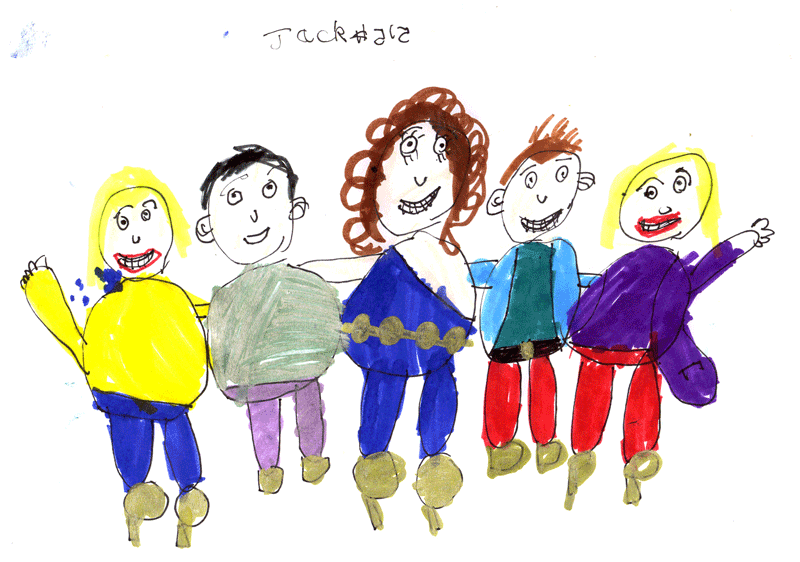 Penny asked for a pop concert for her brother Steve.
Jack decided to draw his new favourite pop group, newly reformed Steps (Claire Richards, Faye Tozer, Lisa Scott Lee, Lee Latchford Evans, Ian "H" Watkins) who he has seen on the telly. He likes the videos that Dad let him watch on Youtube.
Jack hopes you like it!