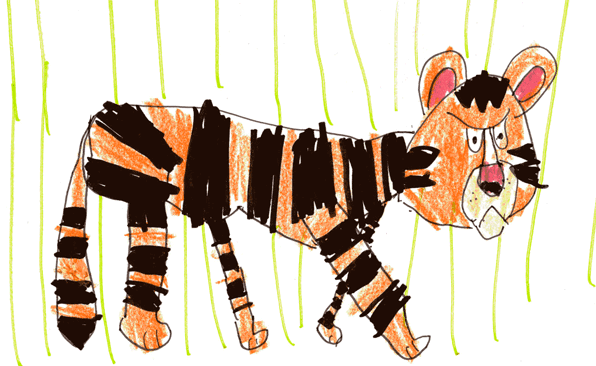 Jack has been nominated for quite a few Awards (of many different kinds) so we thought it easiest to put all the information (in reverse chronological order) onto one handy page (after many requests). If you have any questions at all, please ask us.
WINNER — Child Fundraiser of the Year – Pride of Britain Awards 2012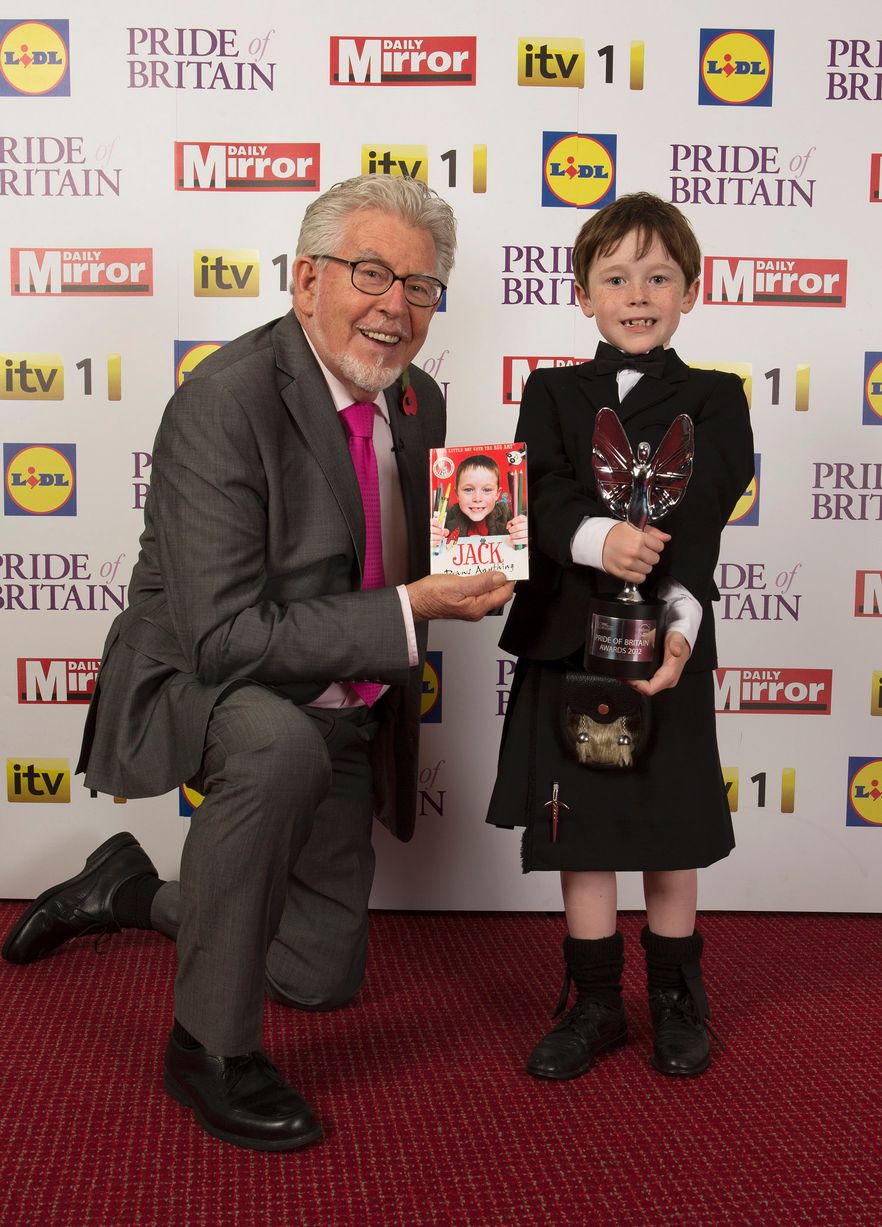 RUNNER–UP — Young Fundraiser of the Year at JustGiving Awards 2012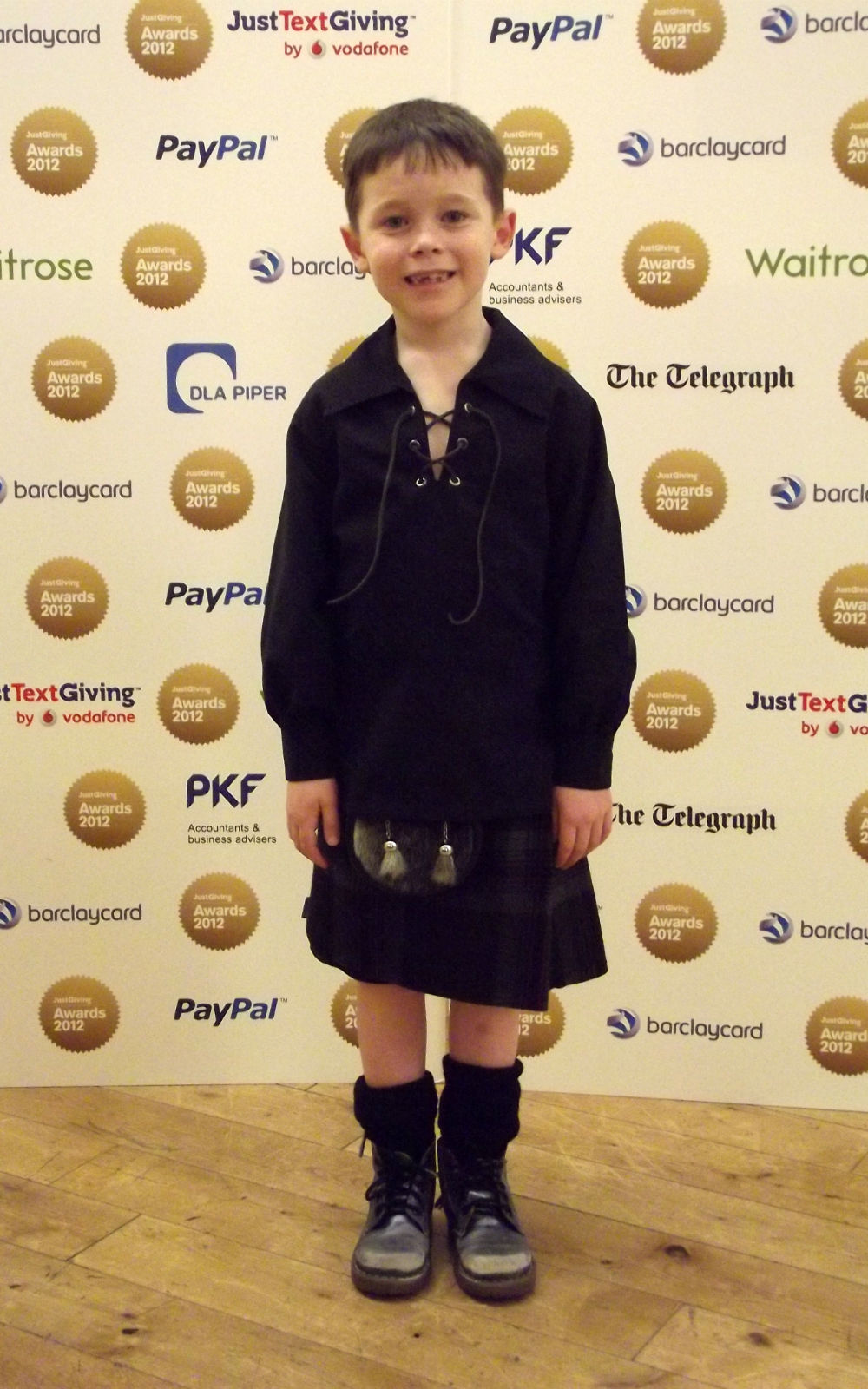 Jack travelled to London by train with Dad Ed (and Maureen from the Sick Kids) but was a runner–up in the Young Fundraiser of the Year category at the JustGiving Awards. Thank you to everyone who nominated him and supported him in 2011. Unfortunately he didn't pick up the top prize. Well done to all the Winners.
"And, last but not least, our person of the year…Jack "Draws Anything" Henderson. The talented seven–year-old put a smile on our face more often than anyone as he raised £32,000 for the Sick Kids."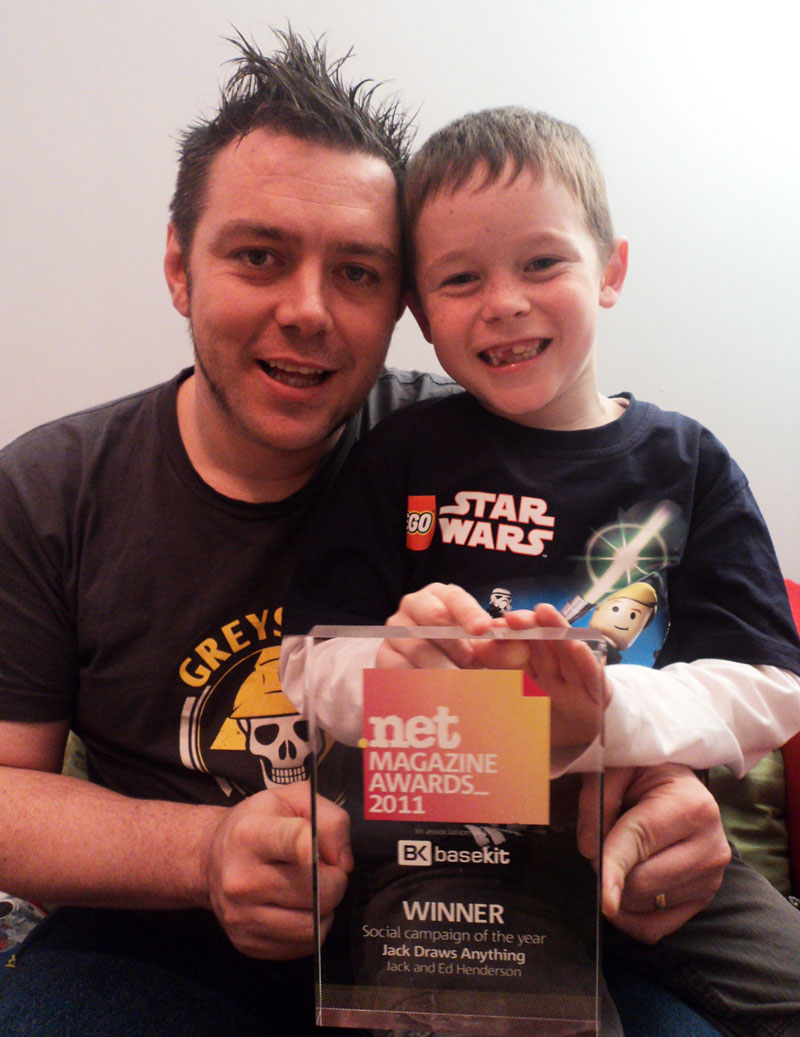 WINNER — Kind Kids Awards 2011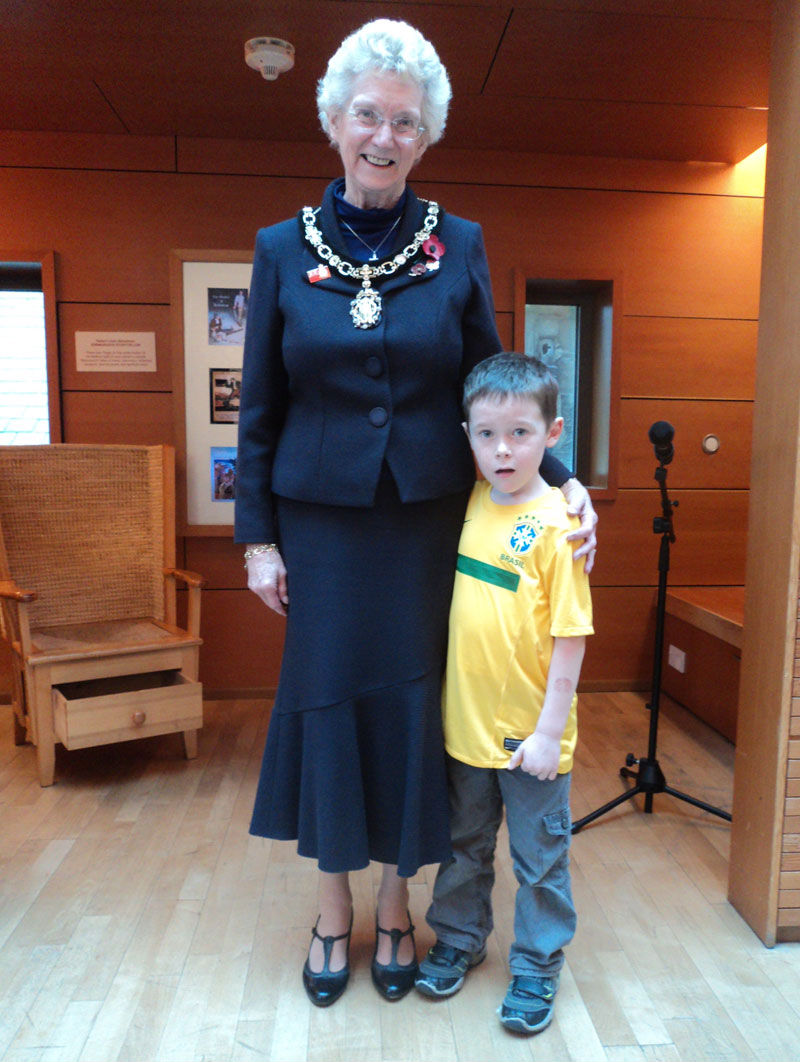 On Sunday, November 13 2011, Jack and family attended the Scottish Storytelling Centre in Edinburgh for the Kind Kids Awards 2011. The certificates were presented by Edinburgh's Lady Provost – Mrs Elizabeth Grubb. Jack was amongst fine company as a number of kids and schools were recognised.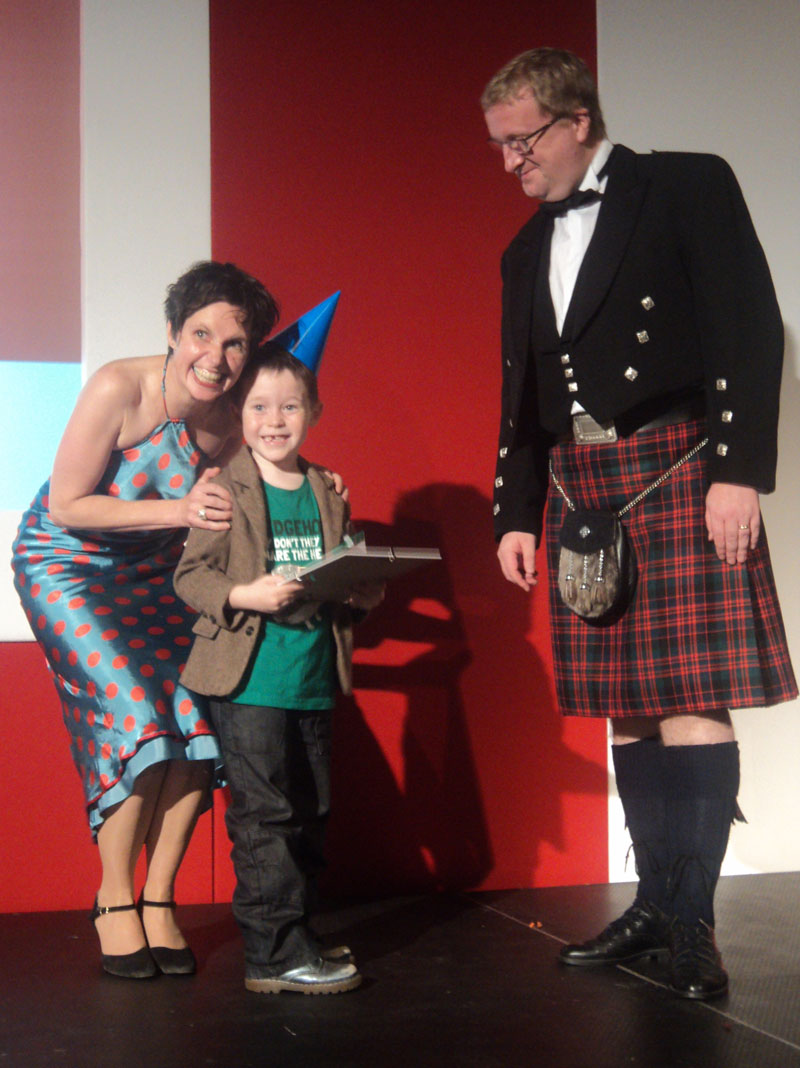 RUNNER–UP — The Radio Forth Local Hero Award
Jack made the final 3 but lost out to another well deserved nominee — Johnny Gonsalas.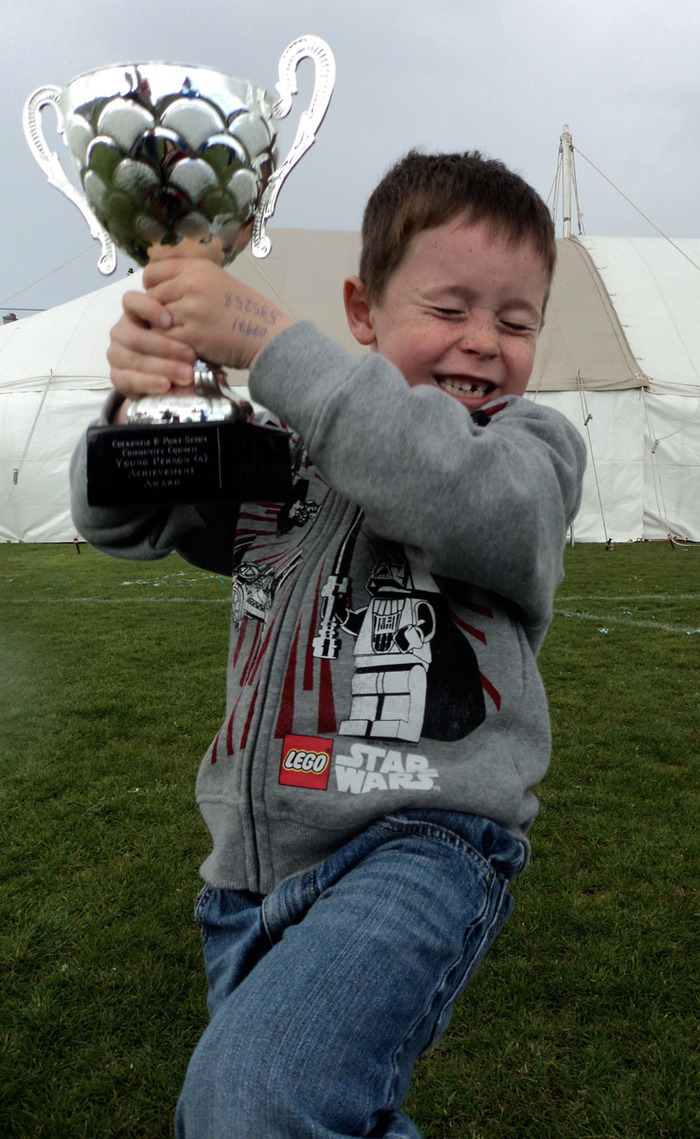 Jack was the youngest ever winner of this prestigious local community award and got a big trophy with his name on it.