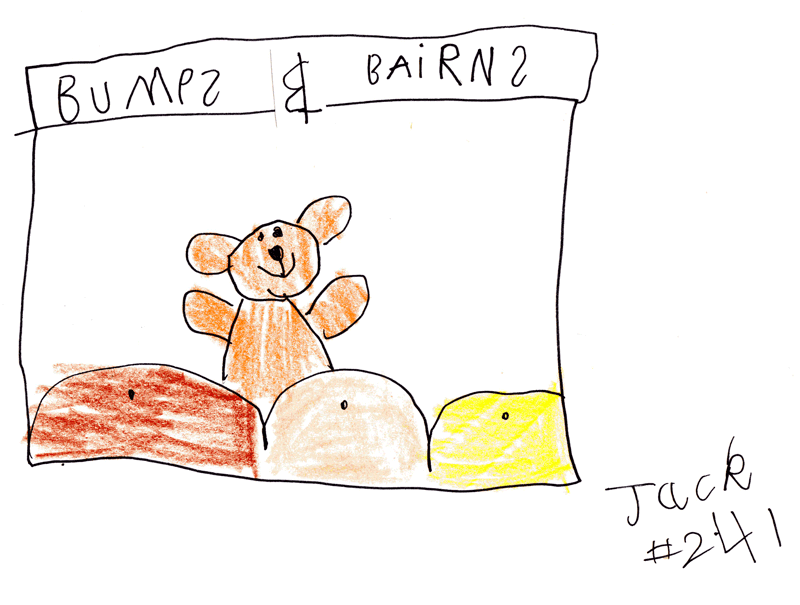 Bumps & Bairns plays a very important role in the history of Jack Draws Anything. Bumps & Bairns is run by close friends (David & Natalie Lees) and it was at their craft fair earlier this year (in Haddington) where it all began.
This is the craft fair where Jack was taken along as punishment while his brothers got to go visit their Grandma & Grandad. It is here where he saw his Mummy selling her craft and his Dad selling his jumble that gave him the idea to sell one of his pictures to family friend Anne Peattie for 20p.
Bumps & Bairns donated a whopping £50 for Jack to draw them a new logo. Unfortunately, he doesn't know what BAIRNS means so thought it was BEARS, hence the Teddy Bear. The 3 little hills represent baby bumps of 3 different coloured ladies (complete with bellybuttons). How very multicultural.
Hope you like it!