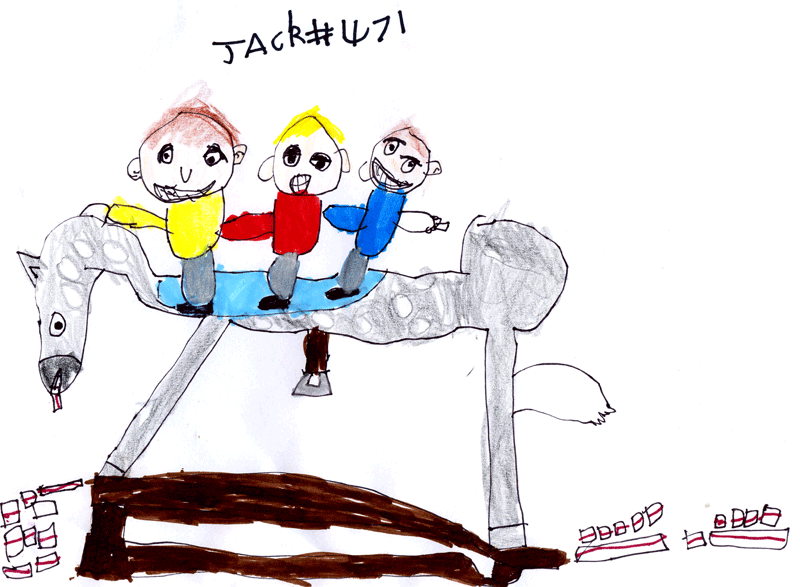 Neddy is a very old rocking horse that lives at Jack's Great Aunty Kay & Great Uncle Brian's house up the mountain in Wales.
When Jack's Mum Rose & Uncle Chris were little they used to stay with their Granny and Grancha, and Neddy was one of their favourite toys.
Neddy's favourite food is jam sandwiches, although he would only eat them for Grancha (who Jack was named after). Laura is Rose's cousin. Phew, hope that all makes sense.