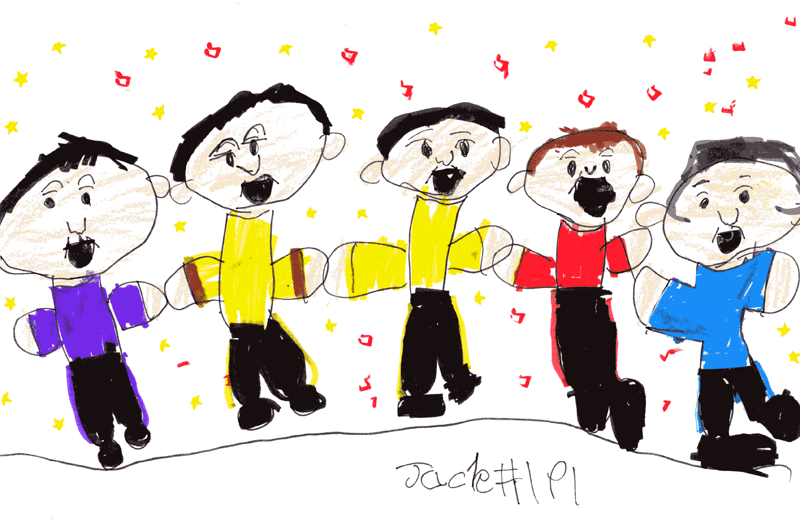 This picture is for Greg Page, formerly of The Wiggles. Greg had to leave in 2006 due to ill health. Growing up with The Wiggles, Jack is a big fan of them (obviously) and Greg. Jack was very sad when he heard Greg had to leave.
Greg got in touch made a lovely donation and asked for Jack to draw him "singing with The Wiggles." Jack's interpretation of this was to draw the present day Wiggles AND Greg to create a double yellow fantastic five!
We hope you like it.