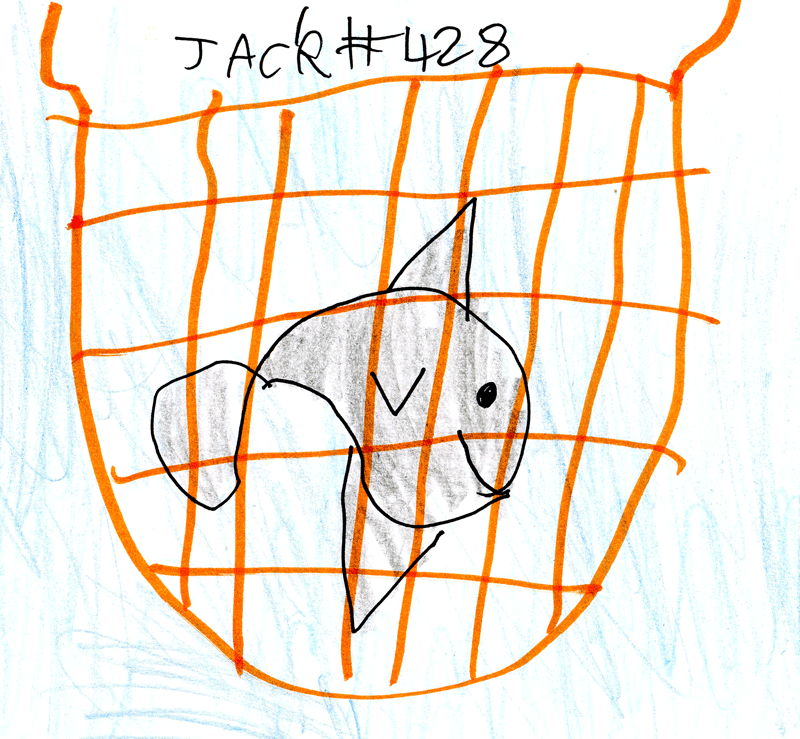 Joanna's request is somewhat different to the others but still a picture Jack enjoyed drawing. She requested:
Your interpretation of the fishing industry. I work for the industry authority and I like to put interesting pictures on the wall, so I'll sponsor you to draw me what the fishing industry means to you.
Jack's idea was to to draw a fish happy at being caught and on his way to the fish & chip shop. Please remember he is 6 and has no concept of real life just yet.