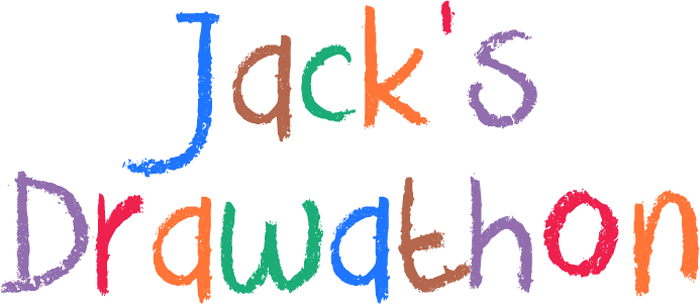 On Tuesday 6 September 2011 it will be exactly 1 month (30 days) until the launch of Jack Henderson's first ever book–Jack Draws Anything. We are all very excited here at Team Hendo HQ, and we have decided to have a little bit of fun.
At 1pm (Scotland time) on Tuesday 6 September 2011, Jack will be releasing (with the help of his Mum & Dad of course) the first of 24 drawings. Each hour, for a whole day, a new Jack drawing will appear on the Jack Draws Anything website, Jack's Facebook and Jack's Twitter.
The last one will appear on Wednesday 7 September 2011 at 12pm (Scotland time).
We would love EVERYONE to join in the fun:
Help SHARE Jack's pictures & website on your own Facebook, Like, comment and interact.
Tweet about Jack on Twitter, retweet and @reply to tell us what you think.
Tell all your friends over email, Linkedin or anything else you use to share.
We want as many people to know about six–year–old Jack's fundraising for the The Royal Hospital for Sick Children (the hospital that cares for his baby brother Noah).
Jack (6) & his brothers, Toby (3) and Noah (2) are doing their bit, 24 pictures in 24 hours, can you do yours? Team Hendo has raised almost £30,000 for the Sick Kids Friends Foundation, Jack's original target of ONE MILLION POUNDS could still happen, your never know! Thank you so much.