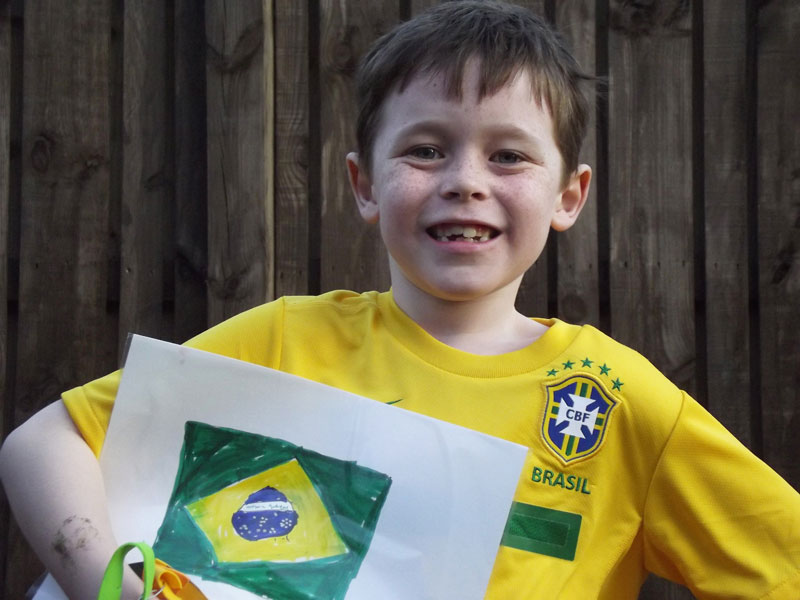 Internet sensation Jack Draws Anything's book is set to be published in Brazil
The East Lothian schoolboy's collection of pictures has already sold several thousand copies in the UK and is also due to be released later this year in Korea.
Jack, seven, of Prestonpans, said:
I'm really excited my book is being sold in Brazil and I hope they like my pictures. I love Brazil, yellow is my favourite colour and the people are really friendly.
Jack has so far raised over £32,000 for the Sick Kids Friends Foundation through drawing pictures for donations and became a global phenomenon in the process after launching the project about a year ago. Jack wanted to raise money to support the hospital his youngest brother Noah attends with breathing problems.
Jack's Dad Ed said:
It's fantastic that there is still interest in Jack's project, especially on the other side the world and we are delighted to have the opportunity to raise more money for the Sick Kids Friends Foundation.
The Portuguese language version of the book will go on sale in Brazil in May.
Further Information
For further information, please contact Rose & Ed Henderson (Jack's Mum & Dad), me@jackdrawsanything.com