The amazing thing about this wee project is that Jack's pictures have ended up in many strange places. One of the strangest (so far) was for a big web conference in London called Web Directions @media.
As a Web Superhero myself for a living, to receive an email from Web Standards guru Bruce Lawson is pretty cool. The normal man in the street may not know him, but for me, its cool. Bruce writes books on building websites, talks about web issues and is a prominent figure in the scene. He currently works for Opera.
He was speaking on DRM (Digital Rights Management) at said conference and asked if Jack could draw Letters DRM looking big and ugly and scary. Bruce wanted to use Jack's picture as a slide and in exchange he would put up Jack's picture and tell all the web geeks and nerds all about Jack Draws Anything.
So the conference happened a couple of weeks ago and we just got a photo through from Bruce of him in action with Jack's giganticest picture so far: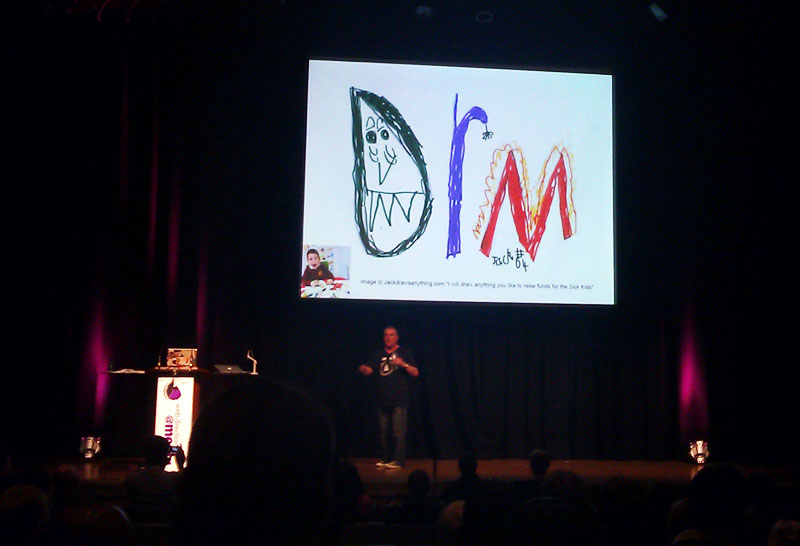 Thank you very much Bruce, you rock! Jack loves the fact his picture is HUUUUUGE!