This is not an April Fool
There is a wee article about Jack Draws Anything (along with Rose's picture and Jack's logo) in this weeks issue of The Big Issue Scotland (#829). It is the one with Brian Cox on the cover.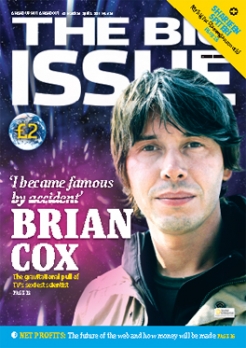 Right next to the article is a little article about Mummy's and Jack's favourite–David Tennant, although for very different reasons! I think this is the closest she will get.