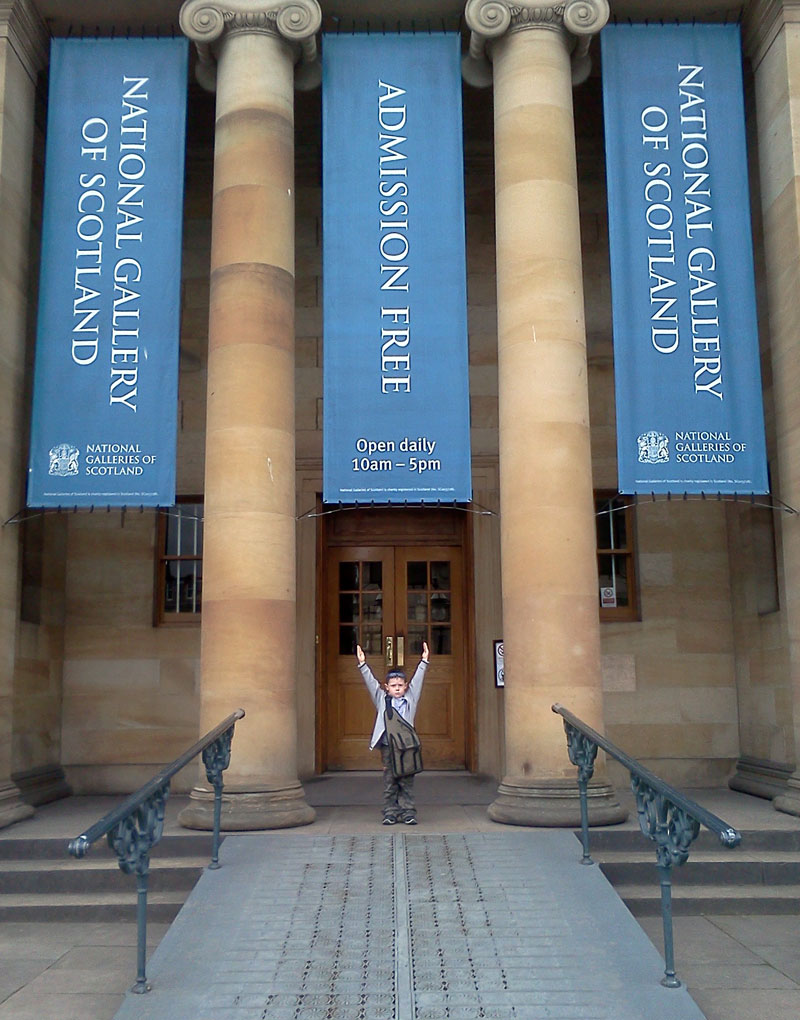 Sorry everyone, we couldn't resist a wee joke!
Jack and I had a little visit to the Scottish National Gallery this week and had a wee look round while waiting for our train. He really liked it and hopes to one day have his picture hanging inside!
And yes, while we were there, we had to visit the toilet. A trip isn't a trip with Jack unless you have a stop for a number 2.