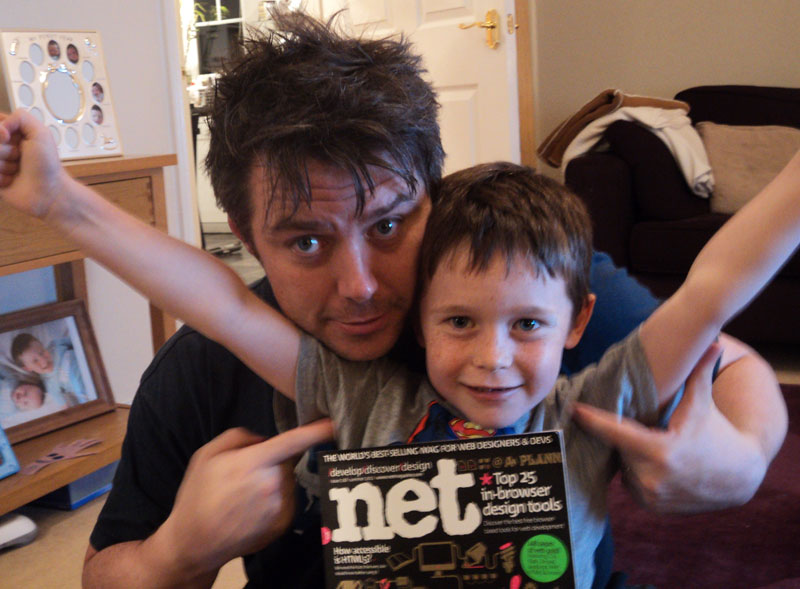 It was announced this afternoon that Jack Draws Anything (Jack and Ed Henderson) have made it to the final 3 in the .net Awards 2011 — Social Campaign of the Year.
"Nominees in this category have captured the imagination of the Internet with a fresh and innovative campaign. We honour the campaigns that got everyone talking, with a sticky concept people find difficult to forget."
Following over a months worth of intense public voting, up against some huge household names, big companies and gigantic budgets, Jack & Ed, along with IE6 Death and It Gets Better Project have made it to the final 3.
Along the way Jack & Ed have seen off the likes of Batman, Barbie & Ken, Jennifer Aniston and even family favourite The Muppets in a competition which recorded over 120,000 votes.
Upon hearing the news today Jack was cheering and running around the house as he thought it was the coolest thing in the world to beat Batman.
Ed was a little more reserved but still absolutely over the moon to reach the final 3:
"Being nominated in the first place for such a prestigious award was unbelievable. Seeing our name beside such wonderful campaigns and amazing people/companies was just mindblowing. To take this journey one step further and actually make the final is probably one of the most exciting things that could happen to someone involved in the Web Industry. Jack, myself, Rose (Jack's Mum), Toby & Noah (Jack's little brothers) are all very excited. A big thank you to all the guys at .net Magazine for this opportunity and most importantly, thank you to EVERY SINGLE PERSON who took the time to vote for Jack and I. Without your support, we would not be where we are today."
The winner will be announced on the 24th November 2011.