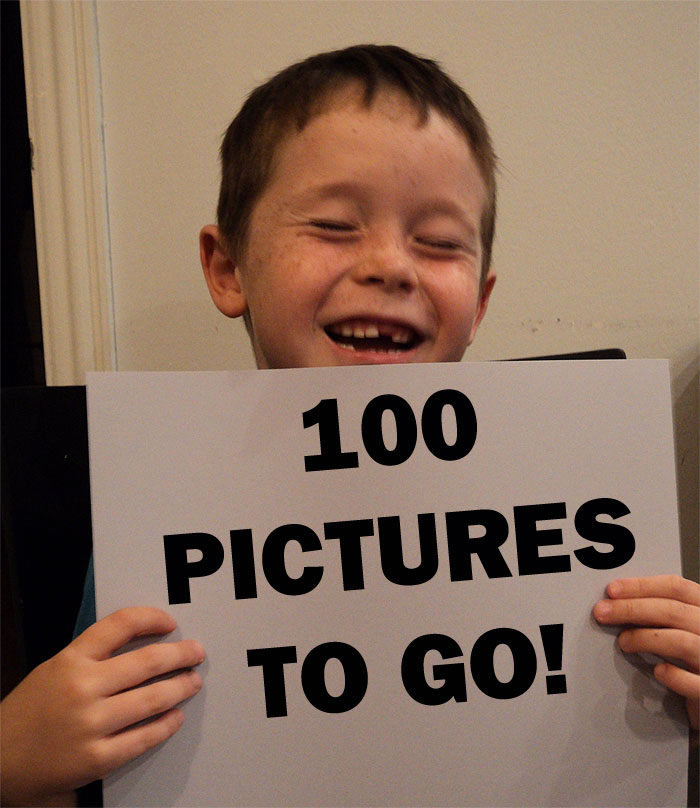 Jack has reached his last major milestone. He has now done a whopping 432 pictures, leaving him the magical 100 pictures to go.
He is on the home stretch now but he is inevitably starting to get a little weary so now would be a good time to sponsor him if you haven't already.
If you have enjoyed his pictures these last few months, a donation would be a great idea. He loves seeing his total go up and the donations have really started to dry up these last few weeks despite his Facebook fan numbers and Twitter followers rising steadilly.
Head on over to our Donate page for all the details.
If you are one of the few people who have had their picture drawn and failed to donate, now is the time to redeem yourself!