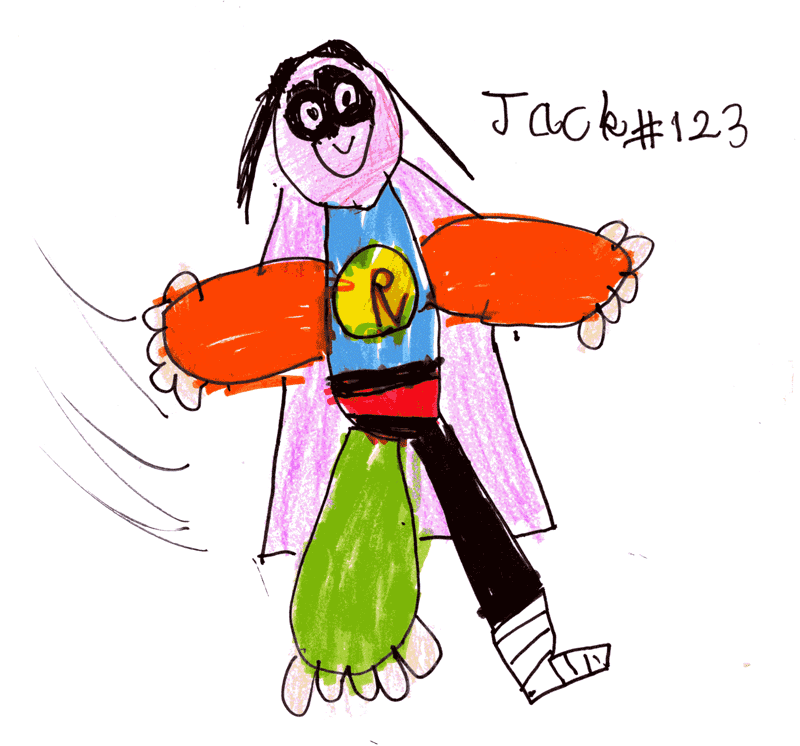 The original brief for this picture was as follows:
Our daughter Ruby has had lots of great care in the Sick Kids too. We think this is a brilliant way of raising money for them and would like to support you too. Ruby is nearly 2, she has a broken leg just now and we wondered whether you might be able to draw a picture of a happy girl with a super-leg having fun to cheer her up. She is very smiley even though she can't do lots of her favourite things like running and swimming just now and a picture would make her feel very happy.
Jack decided to draw Ruby AS Supergirl, a superhero little girl with an "R" on her chest. She is flying even though she has her leg broken. We had to guess which one it was so 50/50 chance we were right.