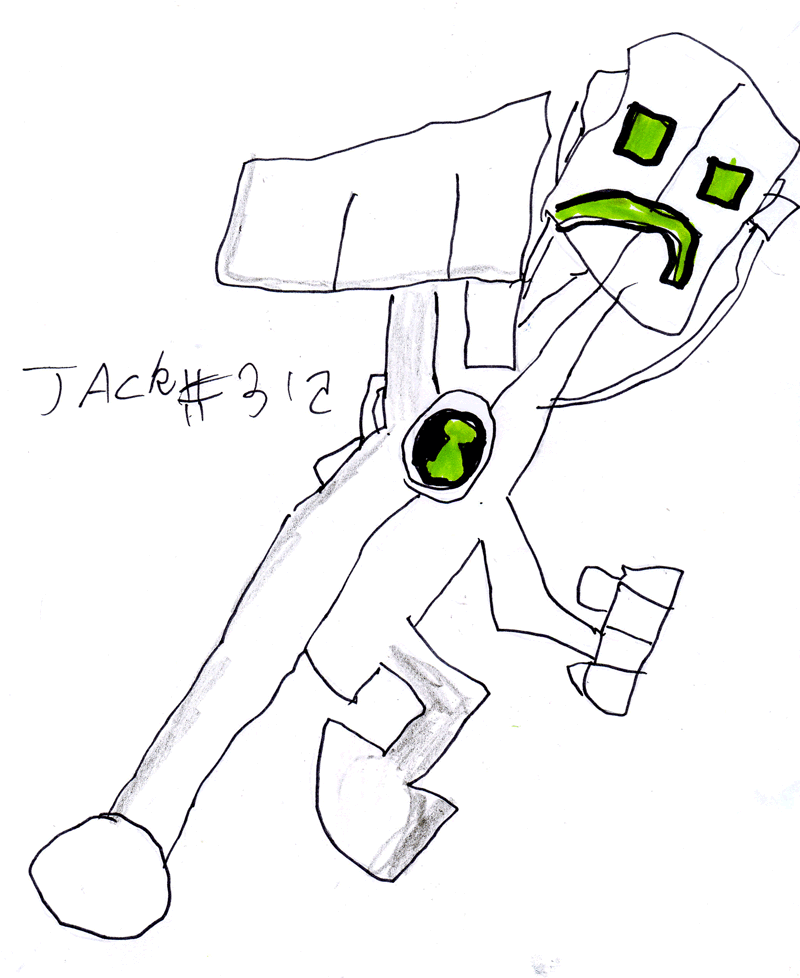 Catherine asked Jack for:
We would love a picture of your most favourite thing in the world ever–anything at all!
One of Jack's favourite things in the world is Ben 10 and as such he wanted to draw one of his favourite aliens/characters from Ben 10, meet Echo Echo. Jack is really happy with it and thinks it is his best picture so far as it was very hard to draw.
Here is the real Echo Echo for the uninitiated: