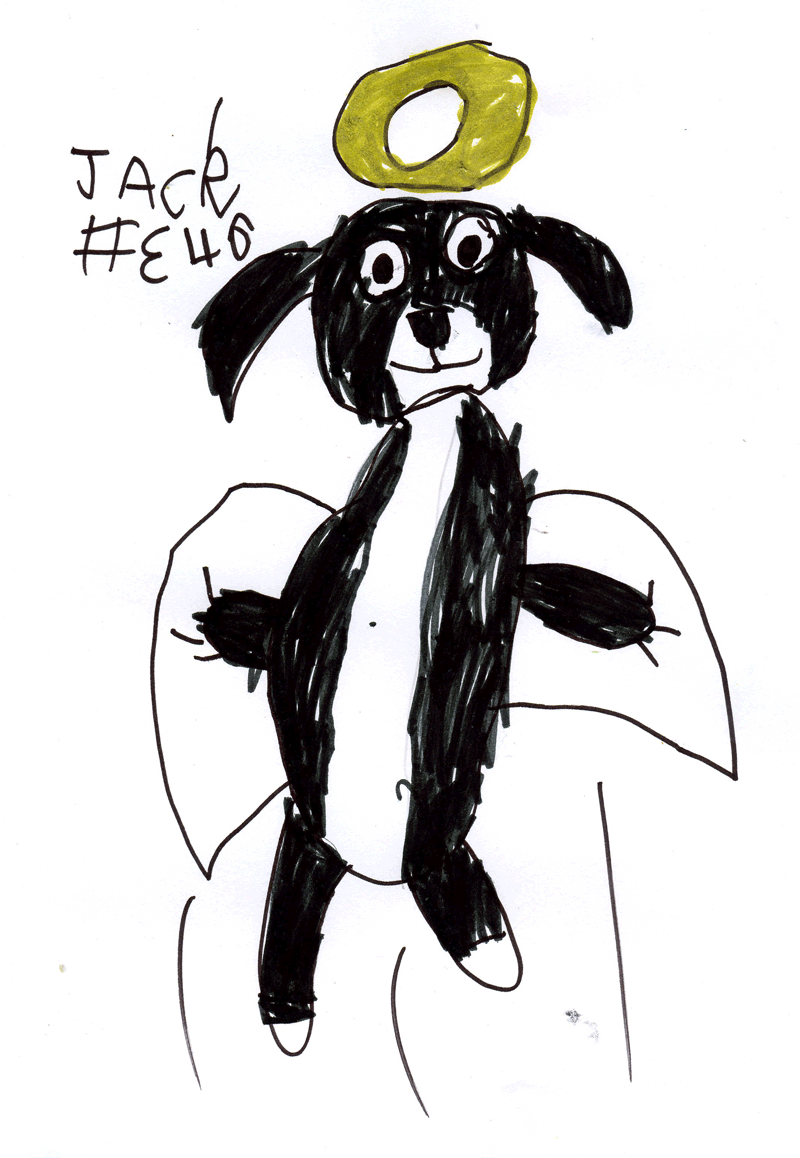 Stephen's request made us a little sad. Here are his own words as he requested a picture of his dog.
Recently I lost my beloved collie that was part of my family for 15 years.
Jack decided to turn this wee dog into an Angel and draw him flying in the sky on the way to Heaven, complete with wings and halo This made us all a little happier, hopefully it cheers Stephen up a little as well.