Wonderful scenes at Cockenzie & Port Seton Gala Day as Jack is awarded the Cockenzie & Port Seton Community Council Young Person Achievement Award 2011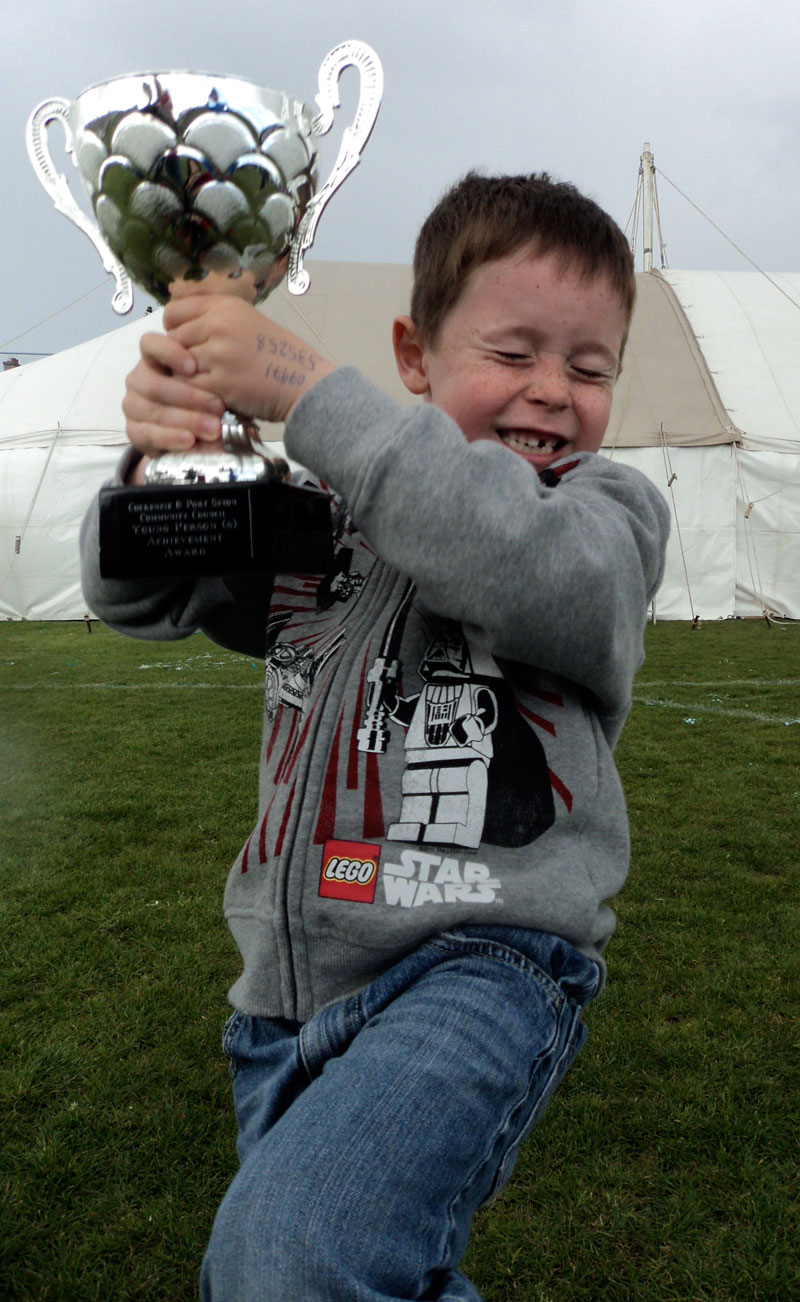 In front of a packed marquee, filled with dignitaries, friends, family, school pals, teachers and locals, Jack looked on in amazement as his name was announced as the local young person who has "achieved the most" or "given back" in the last year. There was a huge (biggest of the day) cheer as he walked up to the stage with his mouth wide open.
(Jack is the youngest ever recipient of this award, it is usually given to teenagers)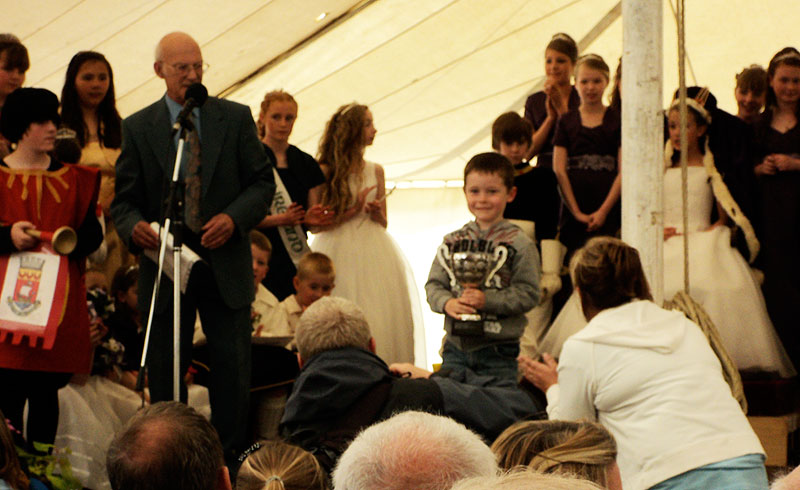 Jack went on stage to collect his trophy from The Gala Queen, shake hands and pose for a photograph. We waited anxiously as they lowered the microphone so that he might say a few words, wondering what 6 year old nonsense might come out of his mouth. His speech–thank you.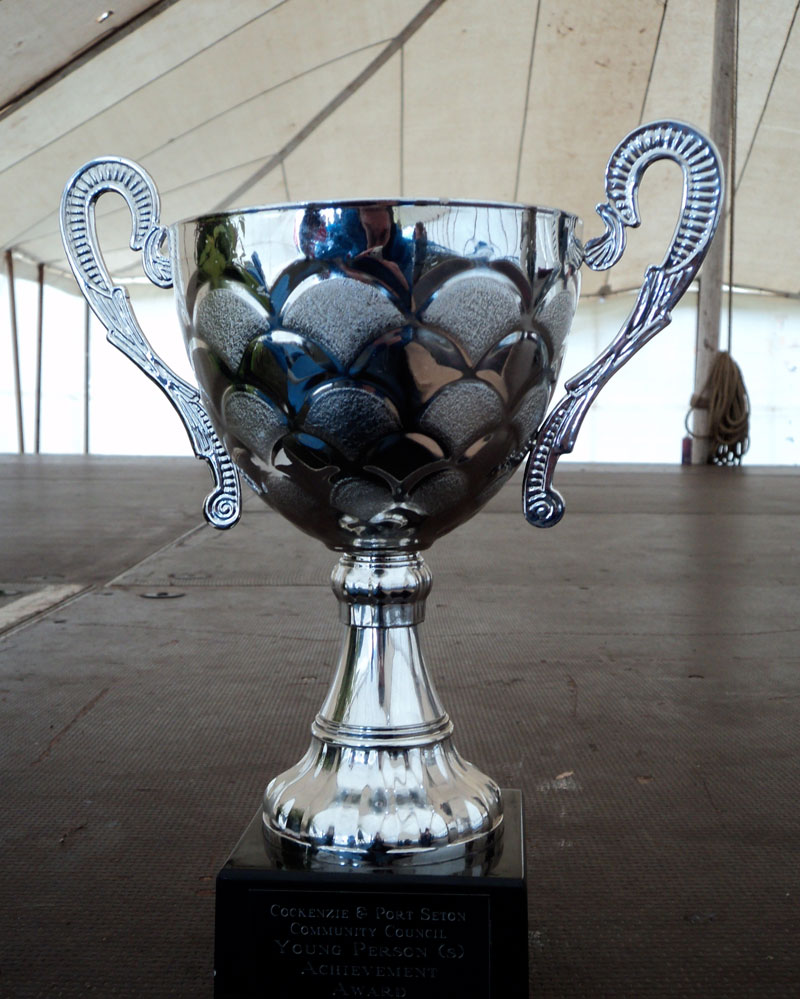 Note from Mum & Dad–thank you to the Community Council and ALL of our community (Prestonpans, Port Seton & Cockenzie) for the support you have shown Jack, he really does appreciate it when things like this happen to him, especially recognition from people he knows and loves. Thank you.