Text JACK66 £5 to 70070 & help Jack raise funds for the Sick Kids Friends Foundation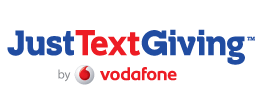 Thanks to the lovely folks at JustGiving and Vodafone Jack Draws Anything are now able to offer a new and easy peasy way to sponsor Jack and donate straight to the Sick Kids Friends Foundation, simply by sending a text message.
We would love it if you could text JACK66 £5 to 70070–and you can donate direct to the Edinburgh Sick Kids for free (apart from the donation of course). You can donate any amount you like, as long as its £1, £2, £3, £4, £5 or £10.
You will receive a text message receipt, and the chance to add Gift Aid (by filling in a web form or by text message). You can find out more about JustTextGiving here or if you have any questions, please ask us.
So if you haven't got round to sponsoring Jack yet OR want to give a teeny bit more, here is a new and easy way to do so.
Thank you from Jack, Dad, Mum, Toby & Noah!